Name: Aisha Salazar
From: Los Angeles, CA
Grade: 12
School: Hollywood High School
Votes: 0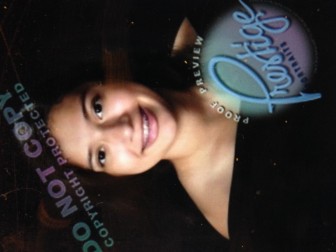 Binding
Broken Hearts

Volunteering is something very crucial to the community. It helps those people who are in need of love and care. Dedicating my spare to time to those in need rewards and benefits your soul. It brings warmth and love to you. Not only to you, but to the people in society. Knowing you have put a smile on someone who is currently in a difficult situation, is fulfilling. The person's heart may be broken and scattered into pieces, but here you come, full of joy and compassion to bind their heart. Volunteering has molded me into the new and better person I am today. It has put more love, joy, and compassion into my heart and soul.
During my junior year of high school, I decided to volunteer at Kaiser Permanente. I was informed about the program as I was searching
online. Once I found that Kaiser had a volunteer program, I applied. I became very excited as I went through the process of training and
health screens. I received an email with my start date. The program allowed me to volunteer at the hospital three hour shifts.
As a Red Vest Concierge at Kaiser, I have many responsibilities. Since I am working at the main hospital lobby security desk, I provide family members of the patients with visitors' passes and ensure that they know how to make their way around the hospital. Another
responsibility is to discharge patients. When I discharge patients, I go to their room and greet them and their family members. Once I get
there, we head downstairs, either to the pharmacy or front of the hospital to wait for family to pick them up.
While I volunteered, there are some challenges I encountered. One challenge was being new at the hospital. Although we received an orientation of the hospital, it was still difficult adjusting to the hospital. Sometimes family members had questions that I was unable to answer because I did not know. Another challenge was putting yourself in the person's shoes. I did not know what people were going through, the struggles they have faced to arrive at Kaiser. But I still did my very best to help them in anything they needed whether it was a small or big favor, I opened the doors to my heart and welcomed them with warmth and love.
Being part of the program has shown me what it means to work in a hospital. I was unsure what I wanted to do after high school, but now I am sure that I want to pursue a career in the medical field. Volunteering has given me the satisfaction of binding people's hearts, of giving them love and care. It has changed me as an individual, and it has filled me with joy. I have learned to put myself in other's shoes and that no matter how small the help is, it will bring joy to a person's broken heart.