Name: Samuel Byrd
From: Washington, Illinois
Grade: Senior
School: Washington Community High School
Votes: 0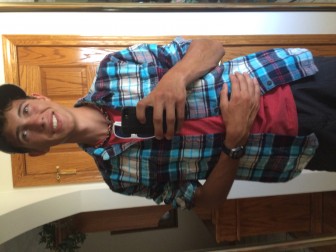 Blown
Away
Youth
Forward Scholarship Essay
December
1st, 2016
Living
in the same town all my life has really shaped how I view other
towns, as well as my own. The community of Washington, Illinois, is
about 15,000 people, with almost anything you could need within 15
miles. A qualified person who does many hours of community service
can make a name for themselves, quite easily. There are several
chapters and businesses to volunteer with so it is simple to get
involved in the community. All that's left is to decide how.
In
November of 2013, a tornado turned a thousand homes in our town to
rubble, displacing over 2,000 members of our community. My first task
started that day when I volunteered at a triage center on the west
end of town. Staying until late that night, I returned home only to
find myself back out the next day. I assisted with organizing a
distribution center for health care and hygiene supplies out of my
church. Going through this taught me so much about being a leader as
well as a team member. It then inspired many decisions I would make
later in my life.
One
major challenge that day was being a boy, attempting to do a man's
job. So many people poured in to give donations. It was an
overwhelming first volunteer experience. Looking back on it now, I
think that it taught me: organization, working with adults, task
efficiency, and assigning ideal roles. Knowing that what I was doing
was making an impact in people's lives gave me the most
satisfaction. It was also reassuring, knowing that what I was doing
that day was still going to be impactful 20 years from now. Far down
the road, the people affected by the tornado may not know my name but
they will always remember all of the help that they received during
that time.
Now
as I said, the restoration of the tornado was only one beginning
peice to my leadership puzzle. Since then, I have created many
connections through my school, church, and friends searching for
other volunteer opportunities. What gave me the most insight was when
I joined the Washington Community Leadership club, which averages 4
or 5 days a month of community service and restoration.
The
ways that my career and volunteering relate, as well as contrast are
very interesting. As an engineering major, I typically have a more
out of the box approach to solving unique problems. I try to let my
ingenuity guide me through difficult situations, which are the skills
I plan to hone in on and tone during my college career. When I think
about being forward, or forward thinking, I imagine someone who is
both prepared for and optimistic about the future. Only those who are
optimistic, and mentally prepared can be a forward thinker. Community
service and leadership make huge impact in both the town and
personally, structuring morals to be used throughout a lifetime.