Name: Brooke Blindenhofer
From: West Islip, New York
Grade: 12
School: West Islip High School
Votes: 1636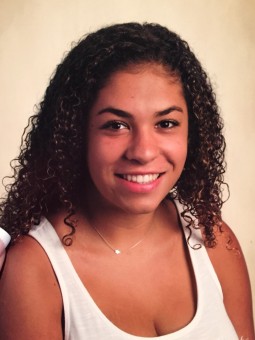 Babies crying, doors buzzing, phones ringing, computers dinging, constant running up and down a single hallway, mothers complaining, it never ends. But I wouldn't change a thing. The thrill of going to the hospital each week gives me this feeling of empowerment that I'm on my way to make a difference in this world. Not everyone gets that vibe toward a hospital; however, that's where I want to be every day making a change in this world helping people. I help at my local
hospital, volunteering as a candy striper. Week after week I witness new experiences that make me realize volunteering changed my life. Due to my intentions of being a nurse, I decided to volunteer in a hospital as good preparation for my future.
            Every Thursday, of every week, of every month, I find myself doing what I love to do… caring for other people; since last May I have grown as a person. As a candy striper nurses tend to put a lot of pressure on me, whether it's just to get patients water and ice chips, or to run up to the NICU to get baby hats; they expect me to get it done. In the two hours that I am there I have many different jobs. In addition to those, I run down to the pharmacy to retrieve IV bags, answer phone
calls, open the door for visitors, and run extra errands for the nurses.
All of these may seem like no-brainers, however most can be challenging. Every second I'm there I am required to make decisions on how I do something or when to do something. One bad decision could mess up a nurse's night. Even though I am not as capable as a registered nurse I am a huge help to this community.
I have learned a lot volunteering on the Mother Baby floor. It has taught me how to manage my time wisely. In addition it taught me to be more caring for others who are less fortunate than I am. I get to say I am lucky enough to leave the hospital each week with the satisfaction that I got to help a new mother, even if it's in such a small way.

If I were to look back in thirty years from now, I hope I will be thanking myself. I believe volunteering made me who I am today and who I will be in the future. I aspire to be a nurse and one day, and I know I will be. This is a great stepping stone into my future and I'm happy to say I will always put others before myself.