Name: Cameryn Floyd
From: Rowlett, Texas
Grade: Senior
School: floydcameryn@gmail.com
Votes: 0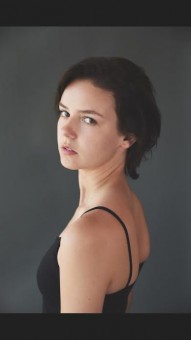 The collegiate high school I attend requires that their students complete at least fifteen hours of volunteer work a semester. When I first came to the school, I did not see the advantages and importance that this would be to me, I thought it was just a stupid demand. Over the past two years, I have volunteered at many agencies for a wide array of career paths due to my changing mind. However, even though all of agencies are very different, they have one basic principle and that is to help
others.
The first agency I started at was a place called "Helping Hands." It donates money, food, and clothing to third world countries in natural disasters. I helped by sorting donations out into their respected boxes, taking/filing entries, and cooking food. In retrospect, all of these tasks were very minuscule; however, they made such an important impact on someone else's' life. As volunteers we received mail expressing peoples' gratitude for what we did for them, which made
me so gratified. Additionally, it made me see the world in a different way, it made me see how blessed I am for everything that I have. This gave me the desire to help more people in different ways.
Next, I volunteered at a local hospital doing clerical work for nurses. The jobs seemed very repetitive and quite frankly, boring. Even though I really disliked the work I had to do, the bright spot was meeting all the patients. As volunteers, we were allowed to socialize with various patients on how their day was going, how they felt, etc. Being able to put a smile on their face was the best feeling. It gave me a more positive outlook on coming to volunteer there as well, I made tons of connections with a lot of the doctors/nurses there, and by the time the semester had ended I did not want to leave.
Volunteering at a hospital was probably the best decision I had ever made, because it gave the patience and compassion that I had not had otherwise.
The last place I volunteer at was the Bar Association in my city. Again, I mainly did clerical tasks; however, we were providing free law services to low income families which was a major passion of mine. I got to hear a lot of peoples stories that really touched my heart, and I wanted to do so much more for them. I got to make tons of professional connections to various lawyers that was actually accepting of letting me shadow them. The Bar Association made me realize that I wanted to be defense lawyer for people who cannot afford one.
In summary, volunteering as been a pivotal point in my education. Not just in completing hours for a grade, but for teaching me the fundamentals of helping those in need. Volunteering has taught me so many life lessons, and I have got to make so many relationships both personal and professional. I will never forget the experiences that I have acquired during these times.