Name: Mario Delgado
From: Medford, Massachusetts
Grade: Sophomore
School: Tufts University
Votes: 0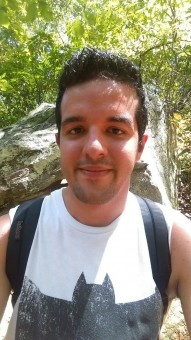 Changing
the World: How it Starts
Volunteerism is more than just giving your time. Volunteerism is making change
happen instead of waiting around for things to magically be OK again.
I did not want to wait around for the day that I could resume my
studies to start my battle against climate change.

I joined Greenpeace Charlotte to fight pollution and climate change at
a local level. Charlotte was once thriving in forests and wildlife,
but rapid population growth led to the destruction of most of it,
replacing trees with shopping centers and mass produced apartments.
Corporate interests and political corruption allowed companies to
enjoy a laissez-fair regulation on the pollution and damage they
inflicted upon the community. Incentives to transition to renewable
energy were repealed.
I worked two jobs during this time, but I knew that I wanted to not
only talk about my passion for sustainability, but make it a reality.

In the first several weeks, I was introduced to an initiative to educate
students about renewable energy and how they can produce a more
sustainable future. As months passed by, I began to take a more
active role in a bigger project: transitioning the school system to
100% solar energy. I canvassed, gathered petitions, wrote letters,
and spoke before the Board of Education, making our cause known and
backed by a strong group of supporters. We partnered with a nearby
University research team to produce a thorough plan that detailed the
feasibility of this transition and how to implement it. We tied this
to a campaign to urge the state government to lift the restrictions
it had placed on private energy production and return some of the
incentives it had taken. But this was only half the battle.
The other half begins with a coal ash spill by the electric company that
polluted lands and underground wells, leaving many residents sick and
even leading to death. The electric company claimed all is well, the
state government barely pressed back. The strong ties between the two
clearly led to uncontrolled pollution and carbon-friendly policies. I
was chosen to be a team leader in the production of a series of
protests against the electric monopoly. I learned how to organize
protests that included large groups of people and helped develop two
public presentations of the ongoing corruption. I had to let go of
fear and turn my passion into bravery as I became a part of a private
protest inside the headquarters of the electric company, face-to-face
with the CEO.
Never would I have predicted to play such a huge role in the future of my
community. The solar energy policy is being discussed by the school
board with a strong support to pass a commitment. The new elected
governor shares some of the same vision and values that our projects
represent. The electric company has published public responses to our
protests, as they feel the pressure from a small group of activists.
We planted a seed and now we get to watch it flourish.
My fight is not over. I was able to resume my education this year and
now I get to tackle a bigger monster: create a renewable energy
source that is cheap, efficient, and accessible. In one year,
Greenpeace Charlotte achieved the impossible, and a simple volunteer
position proved me what I am capable of, there's no stopping me
now- that is the true power of volunteerism.