Name: Alexandra Franklin
From: Woodstock, Georgia
Grade: Eleventh Grade
School: River Ridge High School
Votes: 0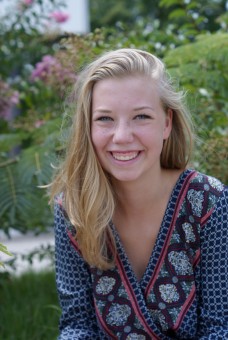 Changing
the World One Child at a Time
Volunteering to me is all about helping the community no matter the circumstances and hardships that they may be facing but the area in which I volunteer the most in is under privileged children. I have chosen to work with under privileged children so that I can teach our future generation that there is a better life out for them and to not give up even when times seem tough. I volunteer about 4 to 5 hours a week in various programs that help children succeed. My responsibilities include making sure all of the other volunteers have a task and are comfortable in the situation that they are in, also to make sure that the different events run smoothly that involved the children. The most important responsibility that I have when I work with children is to keep a smile on their face and to let them know that they can be themselves and to show their true inner beauty. All volunteer events come with challenges but nothing can ever prepare me for when I hear the pain that some children have to go through or when their parents explain to me why they are in these different programs. I get the most satisfaction when I am volunteering and I wake up early in the morning to set up everything and the moment I see those kids faces my mood is instantly better and to top it all off I always get a hug from every single one of them. I have learned so much from being a volunteer that has truly impacted me and is something that I will carry for the rest of my life. I have learned that no matter what I go through there will always be a child going through something worse and I have made it my job to help that child have a
better day and a better week. I have also learned that even the little things matter and you should always pay attention to the
little things because the children always will. Forward looking is all about what you are doing now that could impact you in a way that
will benefit you for the future and I believe that volunteering will definitely prepare me for the future because a personal goal of mine
is to travel to different countries and help children in need. I plan to change the world one child at a time and be able to spread
awareness for all the under privileged children across the world and be able to give them a voice so they can one day change the world
with their amazing abilities, especially in the children I work with on a weekly basis because I see so much potential for greatness in
them and I believe that they are going to make a difference on this earth.