Name: Angelica Scott
From: Lauderdale Lakes, FL
Grade: 11
School: Blanche Ely High School
Votes: 0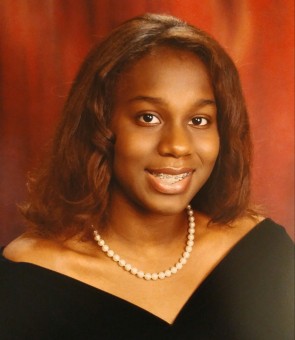 Changing
the World One Step at a Time
As stated by Gandhi, "The best way to find yourself is to lose
yourself in the service of others." This statement perfectly
describes my commitment to volunteerism. Throughout my life, I have
always been willing to assist others whenever the opportunity was
available.
I have joined several organizations related to volunteer work and taken
part in many independent volunteering activities. I have been a
member of Key Club since the ninth grade and I try to participate in
all the events. I also helped tutor elementary school children in the
summer. I helped the kids learn to read, do math, make their lunch,
and play with them when the tutoring session was over. I spent about
10 hours per week volunteering as a tutor. I volunteered at the
Lauderhill Towne Centre Library for a little more than a year for 2
hours each week. During my time there, I organized books and assisted
the visitors with their questions.
My most recent volunteer experience is with Holy Cross Hospital. I am
working in the Performance Excellence Department for 4 hours each
week. This department is responsible for optimizing many processes,
with the use of technology, at the hospital to create a better
experience for both the patients and employees. This experience has
encouraged me to exhibit several values, such as reverence,
commitment, justice, stewardship, and integrity. This particular
volunteer experience is related to my career aspiration of becoming a
Physician Assistant.

            The volunteer activities that I've participated in are "forward
looking" because they deal with advancements in education and
technology. When I volunteered with the kids I was educating some the
future leaders of our world. Volunteering in the Performance
Excellence Department at Holy Cross Hospital was "forward looking"
because this department is another step forward in a technologically
advanced world. "Forward looking" means that the activities I've
taken part in are being conducted with the thought improving our
future generations and world. By taking part in these volunteer
activities, I hope to foster change in several areas, such as
providing more support for the hungry and homeless, more academic
assistance for children who are in need of it, and making the
hospitals more efficient with the use of technology. If I were to
come back in a decade or two, my volunteer activities would have
"made a difference" because the changes that I wanted to make
would have been achieved in the future.
All in all, I am very committed to volunteerism. I'm always looking for
new opportunities to give back to my community. My biggest challenge
as a volunteer is balancing my volunteer work with my school work and
extracurricular activities. However, I get the most satisfaction from
knowing that I am helping the less fortunate and that I am making a
difference in people's lives. I will continue to serve my community
and those in need to the best of my ability.