Name: mia cortez
From: houston, Texas
Grade: 11th
School: Klein forest high school
Votes: 56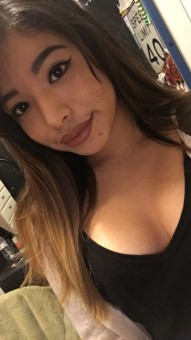 I volunteer at a local church; they offer many opportunities to get involved with all ages. Every Sunday I work with children at the age of 1-2, and sometimes I switch rooms at work with new borns, the classroom in which I work in simply depends on the ratio of volunteers to children. On Sundays I volunteer for 2 hours watching them while their parents are at church service, the only ages I work with are new born from the age of 2. Once a month on a Friday I volunteer at something we call "the Friday night block party", at this particular volunteer service we work with all ages from infants to adults to grandparents. We help out for 5 hours, during this time we interact with the kids, watch over them, feed families, and help
clean up after things that are left behind.
           Every Sunday my responsibility is to watch over the children and make sure they learn things, and grow knowing the name of god. We feed them snacks, interact with them by playing games, or reading to them, or even watching movies with them. I make sure they leave the class room as they walked in, a healthy and untouched child, but most of all is to create a relationship with the kid and their families. On Fridays my responsibilities are different, sometimes I'm in charge of serving
food to people, others times I'm in charge of cleaning up tables and floors, and sometimes I get sent to the back where the classrooms are to help host a class with children. When hosting a class, we do crafts, the crafts made depend on the holiday coming up, and if no holiday is coming up then we just design shirts or buckets in which we can hold our belongings in.
           At the end of the day, the fact that I have influenced a kid in a positive way, helped them learn something, or allowed them to leave with a smile gives my heart joy. I want to know that I have made a difference in a kid's day, and that I have imprinted their heart, and their mind so that way in the future I would have helped them make good choices.
          By working with children of all age groups I have gained knowledge on how to behave and how to react when given a certain behavior. With the knowledge that I have gained I will be able to socially interact more with kids and their families in different settings and situations. I will be able to helped those in needs of all ages and not just infants, not just adults but I will know how to create a good relationship with all age groups. This is just the start of great things and goods I want to do for the community.