Name: Dusstyn Reynolds
From: Wooster, OH
Grade: dahni2@aol.com
School: dahni2@aol.com
Votes: 0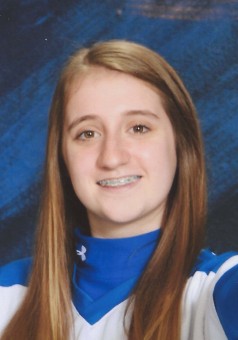 I consider myself a successful student at Wooster High School; this is in no small part due to being an involved member of my community. As a girl scout, I was introduced to community service at a young age. I have learned to value the benefits of community service and embrace being involved in my community. I have been a girl scout for twelve years
and I can proudly state that I have collectively served over five-hundred community service hours. I have earned numerous awards in my scouting years, such as the Bronze Award, the Silver Award, the Gold Award, the Presidential Award, and the Medal of Honor.

            The Bronze, Silver, and Gold Awards are all consecutive acknowledgements of intensive work to better my community. I earned the Bronze Award by collaborating with the Wooster Parks and Recreation Services to paint
over one hundred picnic tables at three different local parks in Wooster. I earned the Silver Award by organizing and holding a drive thru donation day to collect items and needs for the Closet of Hope (Children Services). The Gold Award was a project I completed for Life's Little Adventure's Farm in which I wrote a grant for and received money to purchase a used shed that I transformed into a much needed poultry habitat. The shed needed many modification such as complete interior reinforcement with galvanized wood, wall and fencing interior dividers for chickens and ducks, windows and doors cut and installed, and poultry accommodations made with wood. I spent over 100 hours on this project alone.  I have also participated in making and donating blankets, canned food drives, clothing drives, providing entertainment for children at various Hope Center and elementary school activities, as well as creating and collaborating a magazine collection service with Buehler's that resulted in over 2,000 magazines that I was able to send overseas to American military. As an active member of my community, I enjoy volunteer work.
The Presidential Volunteer Gold Award and The Congressional Gold Medal Award are both prestigious awards of recognition that I have earned that are not associated with Girl Scouts that have involved not only community service, but also leadership. It is important to me to not only advocate for a better community but to also take action and be part of the solution for a better community. With my past history of involvement in the local community and my success in the classroom, I would like to challenge myself to the rigorous curriculum and the high expectations in college. I would also like to have even greater involvement in the community, and continue to develop my skills with volunteer work, school, and leadership.