Name: Oluchi Nzerem
From: South San Francisco, California
Grade: Junior
School: El Camino High School
Votes: 0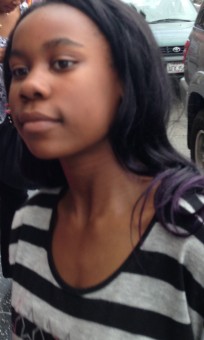 Community
Service

I am part of youth-led coalition called SMAC or Students Making a
Change that is sponsored by the NCPP, the North County Prevention
Partnership. We focus on the use of alcohol, tobacco, and other drugs
by youth and our goal is to limit that. We worked to develop a
survey, the Youth Access Survey, that we administered to the 3 high
schools in our district. Me and the youth in this organization
adapted the survey to South San Francisco, implemented and
distributed it the schools, and are currently working on our
presentations to School Board, South San Francisco city council, and
a health organization in the city. Our goal is to inspire some change
to reduce youth access to alcohol, tobacco, and other drugs. We meet
at least twice a month, though I do struggle with balancing my hectic
schedule with volunteering. However, knowing I'm doing something to
help my city is worth pushing things around. This group has taught me
teamwork, effective communication, improved my public speaking
skills, and organization. I hope my group will reduce substance use
in SSF teens of the future. I'm not completely sure this will
happen since we haven't gotten to presentations yet, but I do know
this program has helped me as an individual. Although I don't
necessarily want to a career in community service, this group has
given me skills that I know will aid me in my future goals, which is
a career in business.