Name: Asahni Eichelberger
From: Saginaw, Michigan
Grade: 11th
School: Saginaw High School
Votes: 0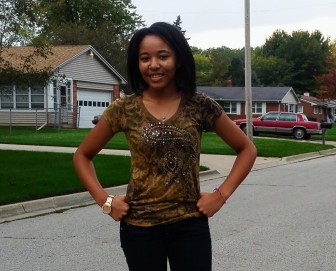 I have always had a penchant for helping others, whether it was through
community service or solving disputes. One prime example is my
participation in a group established at Saginaw High School that is
well known throughout the state: the Teen Advisory Council, or TAC,
in which I am the secretary. We participate in a multitude of events
around the community, and in our own school building. We do community
service activities such as the annual AIDS Walk, Breast Cancer Walk,
National AIDS Day Poem Slam, Soup Kitchen volunteering,
rehabilitation projects, "adopting a family" for the Christmas
season, and more. We attempt to do at least one volunteer activity
each month, if not more.
Being the secretary of the TAC, I am a member of the executive board of the
group. We are the ones who plan each event and make it known to the
public. My biggest challenge thus far has been attempting to help
recruit new members to join our group. It seems as though teens these
days are not at all interested in giving back, which makes me worried
about the success rate of future generations. Most of our members are
now seniors in high school, which means that when we graduate this
school year, the group will likely deteriorate if others don't step
up. My satisfaction comes with seeing the impact of the things we do
on the community. Our group is known across the state and has even
been recognized by our senator during senatorial meetings several
times. People appreciate what we do and never fail to tell us so.
From my position in this group, I have learned that there is, in fact,
more pleasure in giving than receiving. I love seeing the smiles on
people's faces when we show up somewhere, because they know that
we're there to help. Looking towards the future, if more teens were
to become involved in the positives in life more so than the
negatives, we'll be alright. To me, forward looking is basically
planning for the future and not prolonging the inevitable.
In my small town, Saginaw, MI, there is a lot of improvement to be done;
which is why when I become successful, I want to come back and do all
I can to help fix it. I strongly believe that the people who are part
of the Teen Advisory Council, now, are ones who want to see their
efforts have an impact on our city as well. Younger children need to
follow in our footsteps, step up to the plate, and keep our program
going strong. With our school being in a poverty stricken community,
I believe that it somewhat shocks people when they find out about us.
We do a lot in our town, and some surrounding cities, that will have
an everlasting impact. I want to give all I can to the city that
shaped me into the person I am today- a person who seeks change.