Name: Christian Cuenca
From: Santa Ana, California
Grade: High School Junior
School: Santa Ana High School
Votes: 0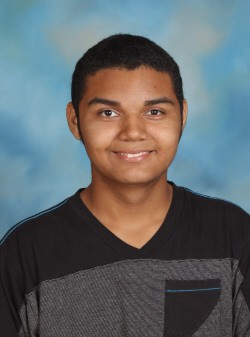 Throughout my junior year, I had already completed the required amount of community service,however, I thought to myself that because I had 3 C's on my transcript, my chances of getting into my dream college were slowly coming down on me; therefore, I decided to focus on giving back to my community by helping at the Santa Ana Elks Lodge. I chose the Elks
Lodge because they were in need of volunteers for their many events. As time passed by, people started recognizing my face because I had officially become a reliable source to the Volunteer Chairman. However ,there was days that I couldn't show up because of my AP classes so I tried spreading the word to my classmates,but unfortunately everyone was busy. It was hard multitasking because it practically became my job to keep showing up;However, I really needed to stand out when applying to college and having more than 300 hours screamed over achiever. In the end, the Elks Lodge expressed their
gratitude by giving the AVID program a check for $10,000. The AVID program gave me the access to tutors whenever I needed them, so when they received this check I felt like if this was my way of giving back to them.