Name: Victoria Faith Nelson
From: Charlotte, North Carolina
Grade: High School Senior
School: Northside Christian Academy
Votes: 0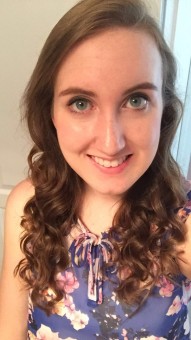 My advance towards living my life as a crazy old cat lady started young. I enjoyed reading outdoors, basking in the pleasant sunshine or cool autumn air; I was content being alone. That is, until I would see neighbors' pets. My heart would grow until it seemed like it would bust whenever I was able to pet a dog or a cat I had seen only glimpses of. Humans were alright—but animals, I adored. However, my mother was allergic to fur and hair of all kinds, so naturally it was impossible for me to have a pet; I just made do with the neighbors. Eventually, my parents realized that their nine-year-old daughter needed to have human interaction, but getting me to talk to strangers was like pulling teeth. So my father came up with the brilliant idea of letting me volunteer in the feline enclosure at PetSmart.
             In truth, I adored that place. Every Saturday morning before the age of volunteering, I would drag my father into the store just so I could get a few moments of joy surrounded by animals in my happy place. Linda, the lady who run the cat adoption part of PetSmart, noticed and agreed to let me volunteer with the cats twice a month. My enthusiasm nearly killed my father; for the next few months, I volunteered close to four hours a week on Saturdays. My job was pretty demanding for a nine-year-old: I would feed anywhere from seven to eleven cats, stock their water bowls, pet and hold them, clean their litter boxes and cages, watch them as they ran around the enclosure, and pass out adoption information to any families who were curious. My heart was full. The greatest challenge I faced was probably trying to get some stand-offish felines to warm up to their new homes. My satisfaction came when a cat, all tuckered out from exercise, would fall asleep on me as I stroked it. Some of my favorite moments in life came from those calm assurances. From my four years volunteering there, I definitely learned how to multi-task—taking care of eleven cats (sometimes by yourself) was no easy task. I also learned that different cats take different amounts of time to warm up to you, same as people. Not one is similar.
My love of animals is strong; however, based on the intense persuading of my parents, I am opting for a career in communications instead. But through my years of volunteer work, I've wanted to spread love to the world. The shelter where I worked did not euthanize the animals: workers simply waited and took care of the cats until they were adopted. To me, that spread a message of hope and love that I hope to share in my line of work. My time at PetSmart really did make a difference. My love and care saved cats from being put down at other shelters. Sounds crazy, but it helped me become who I am today.