Name: Rachel Woeltje
From: Jackson, Tennessee
Grade: 11th
School: Madison Academic Magnet High School
Votes: 0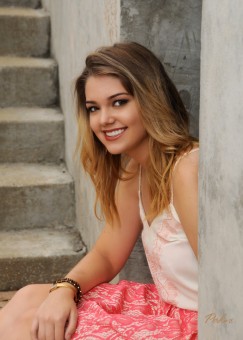 No matter how old I will grow to be, a part dwelling inside of me will always claim that I know more than the people that have come before me. I constantly hear people that reside in my generation as well complaining about the elderly's so-called knowledge. However, my parents have performed church services at a local nursing home since I was young. I did not choose this service of volunteering but, rather, it found me. Some days, I would dread going to the nursing home with every inch of my body. I did not want to go to a facility where it reeked of foreign smells nor waste my Sunday's on people who would soon be deceased.
As the years that I participated in volunteering at Forest Cove Nursing Home progressed, I noticed my outlook changing. I first despised spending my time there, but now I absolutely enjoy every aspect that it involves. One lady, in particular, always has the biggest grin when my family and I visit her, and she seems as if she could light up the entire world. Whether I give a simple hello or warm embrace, they remind me how appreciated I am by them by expressing how they love me. Growing up, I felt as if I would always be thrown into my older brother's shadow and never be as successful as he is. However, I realized that I may not have achieved everything he has, but I have the satisfaction of being loved deeply by a few selection of people.
Throughout my time of volunteering, I have had the opportunity of making the elderly happy. I have had the great challenge of overcoming my pride and selfishness, but with God's help, I learned to lower myself because I am no better than another. Looking back, I recognize the positive impact it had on me. As I sing and greet people, it is a bonding time that made me realize how the only important aspect in the world is to be living more like Jesus. Even though I only volunteered about two hours every other week, it is life-changing. I do not plan to work in a nursing home later, but it made me realize my care for people.
To me, this is "forward looking" because itndid not impact the entire society, but it changed lives. I define "forward looking" as a progressive and reforming movement for a positive change. I seek to use my volunteering by guaranteeing each person feels loved and appreciated. I believe years down the road my volunteer activities will have made a difference because a person will remember the ones that have always been by their side and tried to be a positive, cheerful impact. I live by my own saying, "Set a goal to make at least one person smile every day." You may not be able to change the whole world, but you can change one person's, and that means everything.