Name: Cassandra Isabel Medrano
From: Murrieta, California
Grade: 12
School: Vista Murrieta High School
Votes: 0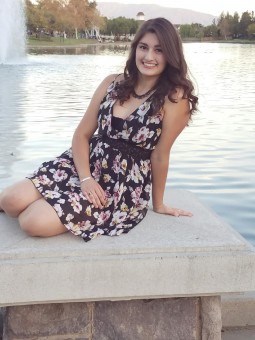 Time and time again I have been asked to help at my old elementary school as well as a volunteer at the martial arts studio that I attend. Through this I've been blessed to help children and adults of all ages and impact their lives in such positive ways. I started
volunteering the summer before I entered my freshman year of highschool with about 80 hours and since then I've continued to
volunteer with over 170 hours.
I would dedicate my summers to helping out at my old elementary school and because of this I have such a new and profound appreciation for the amount of time and work that the teachers and staff must do in preparation for incoming students, for I have not only seen the work that these members have done but I have done this work myself. It wasn't until this moment when I came to the realization that these individuals do this for the children to ensure them a bright future, I will always continue to thank my current and past teachers for the knowledge that they have provided me with because these individuals are like no other and are true heroes at the heart of the community. I would also serve at my martial arts studio where I would be asked to teach and give speeches to children and adults about the importance of self defense during community events. I didn't realize how much of an impact I had made on these individuals during these seminars but it warms my heart as I see them on a daily basis I when I train. I wouldn't only volunteer when we held seminars but also when there would be studio activities with the instructors, although I am not an instructor I would be asked to come anyways because I had such a connection with the children.
While serving my community I have faced some complications, such as working with pre adolescent boys, however, I would not let these minor barriers get in the way of my responsibilities as a volunteer. My overall purpose was to serve the community in the slightest ways and knowing that I could impact the life of an individual was rewarding enough for me to continue to volunteer. I've learned to become a leader of many talents, one that is patient, kind and open minded to any and all possibilities. My love for helping others has left me wanting to pursue a career as a Nurse Practitioner so I could assist individuals on a much greater level than before. I see myself following a career path that allows me to do what I love in hopes of aiding people within the community as well as my passion for science. I wish to continue to influence the lives of others so that years from now I can reflect on my activities knowing that I had made a difference whether that be big or small, I have contributed to the lives of those individuals.