Name: Erika Nordine
From: Kissimmee, Florida
Grade: 11
School: New Dimensions High School
Votes: 0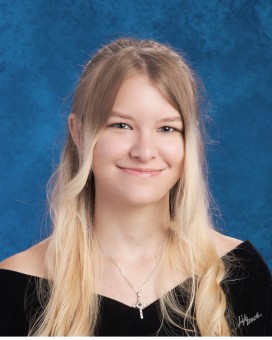 I am currently an Interact member at my school and have been for the
last two years so I have volunteered in multiple activities. I have
volunteered in multiple clean-up activities for a minimum of one hour
per week for the past two years. On these clean-ups, my
responsibilities included picking up trash on the side of the road
and stacking tires into a dumpster.
My biggest challenge as a volunteer is finding the time to volunteer
at more events, but just knowing that I was making a difference and
helping the environment around me gave me satisfaction.
From my point of view, I have learned that it is more important to
donate time than money. We can throw money at organizations all day
long, but if nobody actually does anything, the money will just sit
there.
I want to study to become a wildlife conservationist so this specific
focus with my volunteering has helped me quite a bit with my career.
I'm getting an eyeful (and sometimes even a noseful) of the
problems we're facing. This will help me better focus my efforts at
solving them.
When I look towards the future I see these activities as a great
starting point. To me "forward looking" means to think about the
future and picture where you want to be in 10 or more years from now.
Given the volunteer activities that I have done I want to see a
change in the world. I want to help put an end to deforestation and
poaching. If I were to come back in ten, twenty, or even thirty years
I would hope that my volunteer activities would have made a
difference because I inspired people to go out and help the
environment.