Name: karley wills
From: mission, Texas
Grade: karley.faith2@gmail.com
School: karley.faith2@gmail.com
Votes: 0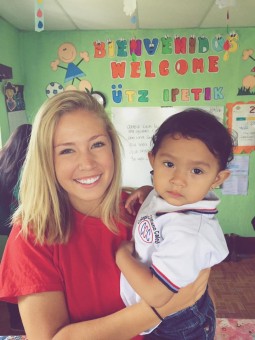 From
Dreams to Reality
The splish-splash sound of water, playful screams and laughter echoed throughout the pool as I spent another summer day at work. My
eyesight grew hazy as the sun beat down on my burning face. I grew weary as I sat up on the lifeguard stand, watching hundreds of faces. Suddenly a voice inside of me yelled, "Snap out of it! Pay attention." Immediately I sat up, with eyes wide and alert. With my
tube strapped around my body and whistle in hand, I scanned the pool searching for someone in need of help. Straight in front of me was a mother who had jumped off of the diving board into the thirteen foot deep pool. My heart began to race as I watched her nervously. "Help!" She screamed. "I need help!" as she struggled to keep her head above the water. Immediately I blew my emergency whistle, jumped in, and swam like never before hoping to reach her in time. With all my strength I pulled her above the water and onto my tube, and brought her safely to the side of the pool. I saw the fear in her eyes as she slowly climbed out, too shocked to say a word. Her two kids quickly wrapped their arms around her, relieved to know she was going to be okay. It filled my heart with joy to know that I had helped save that woman's life. That experience helped re-kindle and awaken a deep desire that I had felt as a child; the desire to devote my life to helping others through a career in medicine and ministry.

Three years ago I began volunteering at my church on Sundays in the childcare ministry, and recently started serving in the fifth and
sixth grade classroom as a youth leader. I always find myself drawn to the back of the room where two children with special needs usually sit. My heart is continually touched by these kids because they are smarter and more loving than most people think they are. I seem to connect with them and I have a sense that I will be used in this area in the future. I have also been a part of my school's
Globetrotters Club, an organization that targets spiritually and materially underserved areas of the globe. This outreach has created
a deeper interest in me to want to know more about other cultures and to help bring valuable resources to them like medical treatment.
Because of the influence of Globetrotters I am stepping out this summer to participate in a medical missions outreach to some urban
and remote areas of Guatemala. Serving as Secretary on my school's 4-H Club council has challenged me as well and has helped me grow tremendously in my leadership, speaking and relationship skills. It helped me to eliminate the fear of public speaking and has increased my confidence level. Through many outreaches such as Christmas toy drives, preparing and delivering Thanksgiving meals and nursing home visitations, I have witnessed the results of giving and being a blessing to others. I find so much energy and strength from doing these outreaches and it only makes me want to do so much more.
When I daydream about the future, in my mind's eye I see a woman, led by her compassion and heart for others, using her skills, training, gifts and abilities to bring about change in a world that is so desperate for it. I can think of no higher calling than that of
helping to save and improve the lives of others, both spiritually and physically, and I look forward to the challenge.