Name: Jessica Cao
From: Dumfries , Virginia
Grade: 10th grade in 2015-2016, 11th grade currently
School: Potomac Senior High School
Votes: 1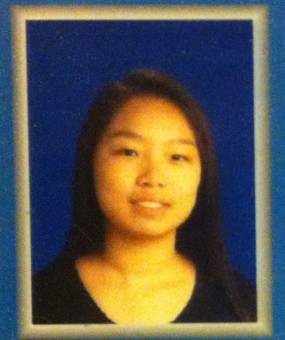 When people ask me what I do in my free time or for fun, I always
have to sit and ponder the question. Besides going to school,
volunteering at my parents' restaurant, and volunteering in the
community during my free time, I'm not allowed to do much else. But
then I realized that there was something I enjoyed doing. I have
always loved going to Mary Williams Elementary School and working
with the younger kids. That place feels like home to me, and it's
not only because I attended that school when I was younger. I chose
to volunteer in the area of education because I am considering of
becoming an elementary school teacher in the future. Last year I
volunteered at least two hours every week and I am currently doing
the same this year. During the summer, I volunteered as a leadership
intern for Camp Invention at Mary Williams, which was what motivated
me to become a teacher.
My responsibilities as a volunteer were to help the students
understand their assignments and projects, and guide them through the
process. Sometimes, I would read to the kids or they would read to me
to improve their vocabulary. However, my main goal is to patiently
work with them and inspire creativity inside their young minds. One
of my biggest challenges as a volunteer at the elementary school is
getting the children to be excited about school. Surprisingly, and
unfortunately, way too many students that I have encountered did not
enjoy being at school. Whether it was because of a mean teacher, or
other students bullying them, it disturbed me that such young
children could hate school, when in life, education is the key to
success. Just being able to work with the kids give me most
satisfaction as a volunteer. Nothing is more rewarding than seeing
their bright smiles and feeling a sense of accomplishment.
From my many volunteer positions, I've learned that just because
things aren't easy doesn't mean that it isn't worth it. I've
learned how to better interact with children. Most importantly, I
learned that, besides what most people think, money isn't
everything. Money can't buy the same feeling achievement
volunteering offers. Most importantly, just because teachers don't
get paid much money doesn't mean it should discourage me from
pursuing what I enjoy in life.
Forward looking, in my opinion, means being able to contribute and
benefitting the future people. Through volunteering with children, I
hope to educate them with much more than what is in the books. I also
hope to influence the young ones through my efforts so there can be
more volunteers in the future, giving back to their communities. If I
were to come back in ten years, I think my volunteering would have
made a difference, however small or large the difference may be. The
ones I have helped previously would be beneficial to their community,
and forever remembering me as the teen who used to be by their side.