Name: Royanne Martinez
From: Miami, FL
Grade: College Sophomore
School: Miami Dade Dade Honors College
Votes: 0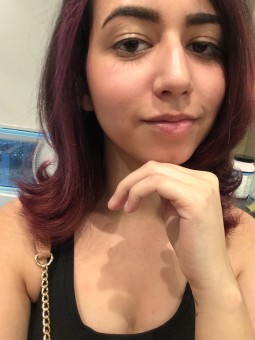 Final
Service Learning Reflection
For the past year, I volunteered alongside the Tropical Audubon Society, an organization whose headquarters is located in South Miami's Doc
Thomas House. The TAS is an organization dedicated to the environmental conservation, restoration, and preservation of South Florida's ecosystem and wildlife. During my service learning, I had may wonderful experiences; my service learning objectives ranged from helping clean up the debris and trash from the Porter Russell Pine Land Preserve near the Redlands to welcoming and signing up new members at the seasonal conservation concert, where the proceeds go directly to maintaining the land that the TAS owns.
While in this position, I was expected to take a leadership role, in where I help educate and spread awareness of key environmental issues going on in South Florida such as: salt-water intrusion, sea-level rise, and the urban development boundary line that developers want to push further towards the Everglades.
As a result of my service learning, I strongly believe that the community has improved. By creating, organizing, and setting up events like the conservation concerts, the community banded together to enjoy a whole evening of fun and music while also learning about the major problems that affects South Florida's environment. The Porter Russell Pine Land Preserve was once an overgrown, overcrowded, unkempt area that people dumped trash in. Afterwards, it became way more organized and trash-free where the local birds can live without being disturbed by any human activity. The TAS values itself on the fact that they help prevent the urban development boundary from expanding. The UDB is the boundary that does not allow companies to develop over. By keeping the UDB where it is, the Everglades and other natural preserves are safe from the harmful effects of the
urban sprawl of Miami.
My service learning experience definitely strengthened and supported my career aspirations as a film director. As stated before, I helped
volunteer to clean up and remove debris from the Porter Russell Pine Land Preserve that is located in near the Redlands. The Tropical Audubon Society had at least 100-200 members and even a greater amount of people that receive the weekly electronic newsletter. The clean up event, known as "Eco-Restoration Workday" was announced multiple times. I went in thinking that there were going to be at least 15 other volunteers/members that would help us out. However, when I arrived there, only one other person had attended the event, and he was an elderly "senior member" of the TAS that was left in
charge of the land preserve. This sad reality made me question whether or not our members and volunteers were aware or maybe the event wasn't promoted enough. Then it hit me…if we could make videos and show people what it is we do during or eco-restoration work days, then maybe they wouldn't hesitate to give a helping hand. On top of that, several members of the TAS had asked me to film various events, such as the Conservation Concerts and one of them asked me if I was comfortable making a documentary, recording interviews of those that knew the history of Doc Thomas and the TAS. In exchange for my service, they would list me as their "Official Videographer" and "Media & Communications" person.
I learned quite a few things about myself this year as a result of completing my service learning with the Tropical Audubon Society. Volunteering for the TAS helped me realize that the community truly needs those that stand up for the environment. I had to push myself out of my shell in order to get others involved and educate them on the cause that we are fighting for as an organization, as a community, and as a nation. I also learned that my creativity in solving problems was a benefit to the TAS, as they had several technical problems that I easily fixed before the conservation concert was ready to go. I will definitively carry this experience with me for the rest of my life. My service learning has helped me become a person that advocates for environmental restoration. I have truly grown as a result of this experience and plan to advocate for the environment where I end up after transferring. The truth is, none of this is to be taken lightly. The planet is our only home and we don't get any second chances. Our environment and climate is in
critical condition and disaster is soon to follow if we don't take any action.