Name: Juan Barradas
From: mission, Texas
Grade: 11
School: Veterans memorial High School
Votes: 0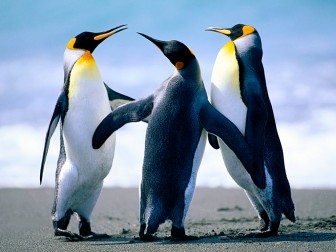 Juan
Barradas
September
25, 2016
Essay
C
If I had a ticket in my hand right now, and could go anywhere, I would definitely go to Australia. Australia is the world's sixth largest country by area. Due to its large size and isolation from the rest for the world, Australia is sometimes known as the "island continent".  Australia is a country and continent surrounded by the Indian and Pacific oceans. In my opinion, Australia seems like a fun and adventurous place to be at. It just seem like a very beautiful place. Australia has the most amazing sightseeing places like the Melbourne City Center, The Rocks, Kakadu National Park , and there is plenty of more sights to choose and visit. It is also known for the unique animal species like kangaroos and duck-billed platypuses.
A couple of things I would do there in Australia is volunteer at the Wildlife Rescue Center in Yackandandah. Yackandandah is a small town in northeast Victoria, Australia. Not only do I love helping people I also love helping animals. Since animals can't talk for themselves I want to be their voice. Another thing I would probably do is have lunch with a person from Australia, try the foods from there and see what is different from the United States, and talk about the slang. How it's different from American-English. For example, in Australia I know they call cookies biscuits, also we call it chocolate but people from Australia call it choccy. Weird, I know. But the one I find funny is fairyfloss, we refer it to cotton candy. Something I would also like to do in Australia is experience the traditions they have. Like what time of the year do they have christmas, what foods do they eat, and what do they wear?
The very first thing I would do when I arrive in Australia is check into the Surfers Paradise Marriott Resort and Spa , and order room service.Then i would hire a tour guide to take me to see all the amazing things in Australia. I would stay for about a week and within that week I would do a lot of things in Australia. I would shop, take a long and peaceful walk on the beach, visit museums, see art galleries, eat new foods, watch a movie, go to the opera house, go to the zoo, and hey maybe even try to learn how to surf. Maybe being in Australia for a week could change me. Hopefully it would make me try
new things wherever i go and meet new people. Who knows what might happen, I might even live there one day. I love visiting new places, it makes me happy knowing there is a whole other world. One way to get the most out of life is to look upon it as an adventure.