Name: Norma Angelica Perez
From: Reno, Nevada
Grade: Junior in college
School: University of Nevada, Reno
Votes: 0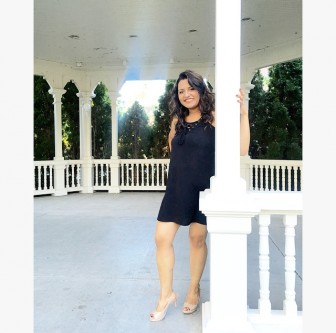 Everyone
Deserves a Role Model Figure
Community service has always been present in my life. As a little girl I knew
that I wanted to pursue a career in the medical field. Now as a
junior double majoring in Neuroscience and Chemistry as well as
double minoring in Psychology and French at a 4 tier university,
volunteering has become second nature.
I found myself extremely involved in the youth, which in my opinion is
extremely important because the youth is our future. I have been a
Pack Mentor for about two and a half years now for seniors in high
school that do not find pursing a higher education important. As a
first-generation, Hispanic women pursuing a career in the medical
field, I want to tell people that it is possible to break out of the
stereotypes and that we are capable of reaching our dreams if we
truly work for it.
I work with high school juniors and seniors as a Pack Mentor at least
ten hours a week, I volunteer at a local hospital for eight hours a
week, and I volunteer at a lab on campus at least 10 hours a week. I
am a full time college student which means that I do not have the
amount of hours a day like I would to volunteer. That is why during
my summer breaks I spend 30 hours a week volunteering for the
university as a Peer Leader, Peer Advisor, and Peer Mentor.
Many of the kids that enter the program are low-income or first-generation
incoming college students, as I was, which is why I am truly
passionate about dedicating a certain amount of time during my day to
help these students with FAFSA, applying for internships, helping
them with homework, applying for jobs, or answering questions about
college.
The biggest challenge as a Pack Mentor is having a student not care about
their education. That is why the biggest satisfaction that I get as a
Pack Mentor is having a student enter not caring about school, and
leaving the program wanting to not only go to college as an
undergrad, but also to pursue a PhD, or go to medical school.
           My volunteering experience aligns with my careers goals in the way that
I pursue to become a Neurosurgeon and that includes having good
communication skills with people and not only being able to
communicate with them, but also how to understand them.
            Looking forward into the future, the activities that I am doing now will be
positively impacted in the future if everyone begins to do so. The
most powerful weapon in my opinion is knowledge. If we all spread out
knowledge, the world would be such a beautiful place. "Forward
looking" to me means how something can be progressively enhanced
for the better in terms of short term and long term.
           In ten-thirty years, I would hope that my volunteering activities help
out these students that did not have a hope of entering college, to
coming out as professors, engineers, doctors, or lawyers. As a Pack
Mentor, I did not expect to get anything in return, but I received
more than what I could have imagines: passion and knowledge, and for
that I could not be happier and thankful.