Name: Hayley Short
From: Live Oak, California
Grade: short_hayley1@yahoo.com
School: short_hayley1@yahoo.com
Votes: 58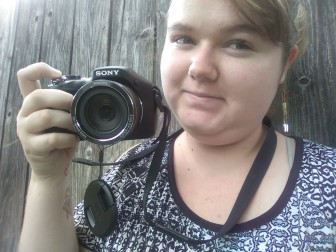 Expectations
vs. Reality
My name is Hayley Short and I am currently a senior at Live oak high School. I started my volunteering position my sophomore year. During that year I had this feeling that I really should be doing something more than just doing homework. For certain reasons I was not participating in sports or clubs. I was not a very outgoing person but I contacted my counselor and said that I was interested in doing something to give back to my community. This is when she put me
contact with the supervisor of an after school tutoring program for the lower grades in town. I had chose to follow up with this based on my love of helping the people around me and to be able to push myself out of my comfort zone. I was helping out two times a week for 2 hours a day. I did do this for the whole year and then continued on during my junior year as well as my senior year, even though the program closed down that year, I was recommended for another one in town which they did accept my help. I was a tutor to the kids as well as a resource to help with for homework and school projects. I was also in charge of making sure they got their homework done on time before they left.
Like anyone, I faced challenges while volunteering. My challenges were more self based but that didn't lighten the load any less. The year I started I had a death in the family that really affected me so I took about two weeks off. The following year I faced some pretty hard medical issues that affected my physical ability to show up so I took some time off than as well but this didn't stop me from trying my best. Those kids helped me out too. They were amazing to be around and lit up my whole world. I loved seeing them twice a week because of this. Sure some of them had their opinions but in the end they knew that I was there to help them and be there for them. I think overall this was the most satisfying thing about the whole experience. Volunteering had caused me to learned how to be a leader in my community and how to be able to role model to kids younger than myself but most importantly I was able to learn teamwork and responsibility through the staff that i was being supervised under. They treated me like family and was very impressed by my behavior through the year.
When I hear "forward looking" I think of how I am going to take this experience and move on with it, or continue with it, make it a career goal of mine.I am looking into becoming a teacher because being a tutor has brought me so much joy over the last few years I would love to continue on the path and keep educating kids. I am sure that this experience has definitely changed my outlook on life and views on the education system completely. I want to let kids know that it's okay to come ask for help if you don't understand something, it's okay be a little confused. I want them to realize they are given way more
resources they they are aware of. I know when I was younger I didn't have this option and I struggled with asking for help, I still do sometimes but working with this program allowed me to overcome this. I am just one person. When I started this, I was a shy insecure little sophmore that did not know how to reach out to my community and it all started with an email. To be honest that was the smartest decision that I could have ever made. In twenty years I expect those students not to remember exactly what was going on but I do expect them to have the knowledge. I want them to succeed in life. So I
would say yes I made somewhat of a difference to someone. I was there to help in everyway that I could. I have loved my experience of being a volunteer and that is why I have continued on with it for three years.