Name: Taryn Sturkey
From: Murrieta, CA
Grade: Senior
School: Vista Murrieta High School
Votes: 0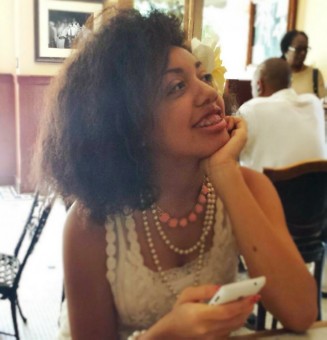 Although I have participated in several volunteer opportunities in the past, tasks ranging from filing papers and mailing letters to working a garage sale to raise money for the building fund for my church, totaling 40+ hours of community service, the one that I have enjoyed the most is one that I have started doing recently: volunteering at my church's children's ministry. I had always shown interest in serving in this ministry I love children. I always have. And when I was informed that the morning service had a lack of volunteers, my mom and I took it upon ourselves to help in any way possible. Currently, I have worked the past two Sundays this year and am
scheduled to work three Sundays in the month of November and another three in December. Each Sunday I work for a total of two and a half hours.
Should I be working in the toddlers and 2-year-olds, my responsibilities are to play with the children, comfort them should they start crying by singing to them, teaching them to share and get along with others, feed them, and help lead them in worship. When working with the 4-year-olds, I have the same responsibilities I do when working with the toddlers, but I also have the additional responsibilities of aiding the class teacher, Ms. Kelly, teach the children the word of God as well as answering any questions they have about Our Savior.
While working with young ones is never easy, and each day provides a new set of challenges, the biggest challenge I have had to face to date is a girl by the name of Ella. She has only just started coming to the children's ministry a few weeks ago, and she has separation issues. The first Sunday I had she cried and cried on and off the whole time. Each time she would cry, I would have pick her up, place her on my lap, and rub her back to comfort her. I would even give Ella her favorite toys to play with until she calmed down. But I've also gotten a lot of satisfaction out of volunteering. The moment that I would say is my biggest is when Sophia, who is a half black and half white, looked at me and smiled. She grabbed her afro and then mine, delighting in how someone she knew had hair like hers.
What I have learned the most in my volunteer work, is that there is still hope for humanity. Children aren't inertly racist or evil. They will play and laugh with anyone who they meet, regardless of race, so maybe one day we can all get along. I see my actives as
"forward-looking" because I am actively making an investment in these children's eternal future in Christ. I hope that my love and
compassion can change these kid's lives and teach them to love everybody, no matter how different they are, effectively changing
their world, and making a difference to them.