Name: Isabella Grace Cataldi
From: los angeles, California
Grade: Bellacataldi@gmail.com
School: Bellacataldi@gmail.com
Votes: 0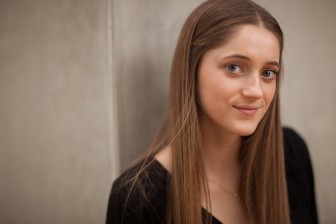 Since I was a little girl, I have participated as a volunteer for many
nonprofits in West Los Angeles. But it was not until the summer of
2014, when I began to volunteer for United In Harmony's, Camp
Harmony that I took on real responsibility and hard work. Camp
Harmony is a non-profit organization that provides children facing
homelessness and poverty with an overnight camp experience. This
program is designed to bring these children a week, either in the
summer or the winter, filled with pure happiness and hopefulness. I
chose to volunteer for this organization because of my great love for
working with children. As a camp counselor, I go through training
each year before I attend summer camp to prepare for dealing with
some of the issues that the campers live with including homesickness,
familial abuse, and mental disabilities. Each camp session, it is my
job as a knowledgeable camp counselor to teach these children to
dream and to believe in themselves. Steering away from some of the
difficulties many of these campers face at home, I aim to give these
children the best of their lives, one that they will not forget. Camp
Harmony sessions are held one week in August and one week February,
although I am a year round volunteer, as I work in the leadership
program that plans and hosts events for campers each month.
The biggest challenge that I face as a volunteer is coping with the
emotional aspect of the program. Not only do I have to deal with the
heartbreaking stories that many of these children have, but leaving
them at the end each session is devastating. After spending a week
with these children, 24 hours a day, not only do they become attached
to me, but I become attached to them as well. Having to send these
campers back to their homes, many of which they do not want to go
back to, is something that even after years of volunteering I cannot
get used to.
As a volunteer, I have many responsibilities, but the most important one
is to be a role model. What I find so special about Camp Harmony is
that your biggest task throughout the camp week is to be somebody
that your campers can look up to and aspire to be. Aside from being a
counselor and watching my campers every hour of each day, I get to
inspire them and be the person that they look up to the most and go
home wanting to take after.
Camp Harmony is definitely the most rewarding experience that I've ever
gotten. Simply watching my campers from the first day of camp to the
last day is so satisfying. The transformations that these children
endure is so incredible, as many of them go from barely speaking to
singing, dancing, and performing in front of the whole camp by the
end of the week. Being able to see my campers begin to believe in
themselves and their futures gives me the greatest sense of gratitude
and accomplishment.
Through this volunteer experience, I have witnessed so many children begin to
blossom. I now have faith in humanity and I believe that the world is
looking up, as our next generation is being inspired and empowered
through organizations such as Camp Harmony.
In the near future, as I enter college, I hope to participate in
community service activities that work with children and I am
majoring in Developmental Psychology that focuses on how children
perceive, think, and interact. I am already planning on working as a
staff member for United In Harmony throughout and past college.