Name: Kara Martin
From: Sweet Valley, PA
Grade: flanichouse@epix.net
School: flanichouse@epix.net
Votes: 0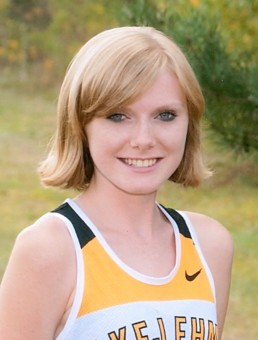 Flood
Victim Relief: West Virginia
I decided to volunteer during the summer at the Appalachian Outreach Incorporation in West Virginia for my senior project. The major objective of this graduation project was to help provide people with household items and/or hygiene supplies by delivering and packaging them to those who are in need. Quite recently, this past summer in the month of June, many people in West Virginia were caught up in a catastrophic flood. So many people unfortunately lost everything, including family members, beloved children and pets. I watched on the news as these events took place and I just had to contribute to the cause and find a way to help these people. So I decided to take action. In the months of May and June I discussed a plan of action with my church, and began the process of getting ready. I packed, prepared donations, and wrote cards to bring down with me to West Virginia when the time came. I arrived in West Virginia on July 24th and came back home on the 31st.

           While I was in West Virginia I accomplished many things and met many inspirational people. Some of the jobs I partook in included loading and unloading trucks, sorting clothes, organizing specified areas, helping customers, organizing food items, sorting through infant items, sorting puzzles and games, taking out the garbage, and unloading truckloads of tables among other tasks. On July 27th I helped load a truck with 8 tons worth of clothing! The jobs were hard but they were worth the struggle.
As days went by I became accustomed to the workload but in the beginning it proved to be a challenge. When I first arrived at Appalachian Outreach to begin work on the 25th of July I was confused on how to work with certain equipment and I had to learn certain techniques that would make varying jobs much easier. One of the most difficult challenges was learning how to operate a hand-jack. If I wanted it to go left, it would go right. What a mess! But Terry Grimes, the warehouse manager, helped me get the hang of it after a short time. He laughed at me quite a few times that first day, but what can I say, I was inexperienced. As the days went by, however, I eventually began to lift palettes with an undeniable precision. Another challenge of working at Appalachian Outreach was the amount of items. Everything was so difficult to keep organized as trucks were delivering more materials on a day to day basis. It was crazy and seemingly impossible to keep up with. While at Appalachian Outreach, I had the pleasure of making acquaintances with both Terry Grimes and Rose Hart. Terry was a very humble, nice, and hardworking man. He made the hours of work fly by with his great personality and the stories he told. Terry not only ran Appalachian Outreach, but he had two other jobs to keep him busy. He was very appreciative of the willingness of my help for he doesn't receive a lot. He often became emotional when I commented him on his motivation and spirit. I ended up getting him a going-away present before I left. I don't think I'll ever forget him.
            Rose Hart was quite the opposite from Terry. She was very talkative and extremely enthusiastic about the task at hand. Rose used to work for a post office and so she took care of Appalachian Outreach's bank deposits and such. It was hard for her to get around because she had knee surgery and was trying to recover but she never gave up for a second. There was always something for me to do on her watch! On the way to pick up supplies one day she told me about her hobbies and what she finds interesting. Rose loves to travel. Because of this, and the fact that she had recently retired from working at the post office, she rarely visited Terry. This, I came to a conclusion, was her only hamartia. After a total of 6 days working hard I completed 34 hours of volunteer service.
Overall, I was extremely glad that I chose to go through with this project. It was so fun, and I learned a lot. I would most definitely recommend other students in the future to partake in a similar project like ours because it is an eye-opening experience that I know I will remember and cherish for the remainder of my life. While completing this project I learned to live my life in the moment. I think life, especially now when we're still young, is something that many students take for granted. I think it's important to embrace the
world around you and make it into a better place. Be the one to make a change in the world. By volunteering my time at Appalachian
Outreach, I made a difference in hundreds of families' lives. Just thinking about making a family's life easier, or putting a smile on
a child's face as he discovers a new set of clothing or a toy instantly puts a smile on my face. I'm proud of my accomplishment.