Name: Brett Lo
From: Little Elm, Texas
Grade: 12th
School: Little Elm High School
Votes: 0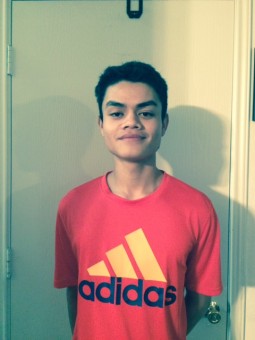 Food
Bank

            I had always thought that volunteering to do community service was a boring thing to do, that I wouldn't get any benefit out of it, and that it was just a waste of time. At the time, the closest thing I did to community service was going to a library and re-organizing books on bookshelves. But all that changed once I became aware that there had to be something more to community projects and services rather than organizing books, and that it was a very important.
On a sunny Sunday morning, I headed out to participate as a volunteer at a food bank at a local church. I didn't choose to volunteer as I was required to attend with my bible studies class. I would be volunteering for 6 hours. My first thoughts were that I rather be at home still sleeping or playing video games, but it quickly began to change. While I was serving the food, some of the homeless people were walking up to me and thanking me very gratefully for serving the food. I thought to myself that the servings of food weren't that much at all, probably half of the portions of my lunch. But then I started to realize that this is most likely the largest meal they will eat today. My biggest challenge was serving all the people quickly. At the end of the day, I had gained a better understanding of why being part of a community service is so vital, and the satisfaction of helping other people in worse conditions than I imagined.
Looking back, I see how volunteering at the food bank not only brought me a better understanding of what community service is really about, but it helped me develop communication skills, and social skills by talking with my fellow volunteers and communicating with both the homeless and visitors. As a result, community service has made me committed to volunteerism and supplied me with many useful abilities that can be used in school and in my future career. It also helped me become a better individual that is unbiased, humble, and caring. Forward looking to me means doing that makes a real change and impact, not just benefiting me, but the people in my community and society. The change that I seek to promote in the world through volunteerism is to encourage volunteers to connect with the people they are helping and to provide a sense of purpose. If I was to come back in ten years to the food bank I had volunteered in, I think my efforts would have made a huge difference because it could have laid the foundation for other people all of ages and backgrounds to volunteer to make a positive difference.