Name: Mark Flores
From: Scottsdale, AZ
Grade: 11
School: Paradise Valley High School
Votes: 0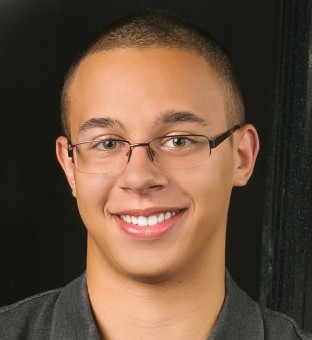 For
The Love of Animals
While living overseas in Quito, Ecuador I developed a passion for helping
animals. I began volunteering at a small no kill animal shelter called Protección
Animal Ecuador. As I spent hours every weekend cleaning cages,
walking dogs, and socializing animals I realized that there was much
more that could be done to help the shelter. In effort to make a
larger difference for the shelter I decided to mount a fundraising
campaign. I soon came up with the idea to bake and sell homemade dog
and cat treats. I continued this effort for two years and eventually
raised enough money to fund one week's construction of a new facility
and establish a program to allow the shelter to continue the
fundraiser I had set in place. I soon won the Foreign Youth
Foundation Community Service Award earning an additional grant for
the shelter and would soon after move to Phoenix, Arizona.
Upon moving to the United States I found that I was unfortunately unable
to volunteer at animal shelters directly due to insurance regulations
regarding my age. Unable to volunteer I continued sales of homemade
treats, raising funds for a local shelter called Home Fur' Good.
Though not as a resounding success as in Ecuador it raised funds
nonetheless. Now eighteen I volunteer regularly. Most every weekends
and occasional weekdays I can be seen volunteering late afternoons
5:30 to 8:00 feeding animals, washing dishes, doing laundry, cleaning
cages, and socializing animals. Though time consuming and even
occasionally tiresome I have continued to go back because of the
satisfaction I get knowing that I just may have saved an animal's
life. Arizona has had one of the highest euthanasia rates in the
country with a total of 8,324 animals euthanized over the past year
and no kill shelter organization such as Home Fur' Good help reduce
this alarming statistic. By volunteering I know that my contribution
helps them continue their dedication to saving lives.