Name: Bethany Malcolm
From: Amarillo, Texas
Grade: 11th
School: Randall High School
Votes: 0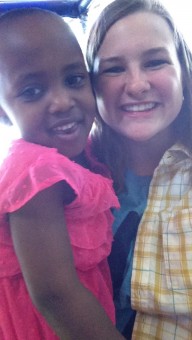 From
a Small Town in Texas to a Big Dream in Morocco
In the fourth grade I started going to a new church, but that sparked a passion in my life that has been with me since. Just a few days ago at my internship at my church, my mentor said "I still remember when you first got here, you were collecting bibles for the homeless. You've always have had a heart for service". Since the fourth grade I've done many hours of service, but just in the past four
years have I've kept track of the hours of service. In the past four years I have service roughly about 20 different places, with that accomplishing about 1000 hours of service, which is about twenty hours a month, but I don't like to count hours as success.
From working with Ronald McDonald House, Children's Miracle Network, Special Olympics. To working locally with Camp Agape which is a camp for individuals with physical and intellectual disabilities. Working almost every Sunday with a girl with Down Syndrome and now working with a boy with Autism at my church, working with the children at the African Church who came from the Congo, to interning at a therapy practice that specializes with children with disabilities. Seeing the smile on the kids' faces is how I determine success. I have a heart for children with and without disabilities. Since my junior year I have helped in the Special Education room working with the students on their math and life skills. The hardest part of all the volunteering that I do is not having enough time. Somehow I manage straight A's at school, work, and volunteering. Even though I may not have as much time as I wished, I don't regret any volunteering I've ever did.
I have spent a total of a month in Juárez Mexico helping the peoplethere. This year I am planning on taking a mission trip to Panama to help and minister to the people there. God has led me down a path to serve him and serve others. I plan on getting my Doctoral in Physical Therapy and start off working with children with disabilities in the United States until I have enough money to live
off no income in Morocco. Once the time is right I will move to Morocco and offer free Physical Therapy to the people in need in
Morocco along with giving them all the essentials they need to survive, but not only that, but to have a good life.
God has set a passion of service in my heart since the age of ten, and nothing will ever change that. I live to see the smile on the kids' faces that I get to help on a daily basis. I have been able to overcome every challenge that has tried to stop me from service, but
thanks to God he has made it possible for me to keep serving.