Name: Jaden Cybel Box
From: Blue Eye, Missouri
Grade: 11th
School: Blue Eye High School
Votes: 0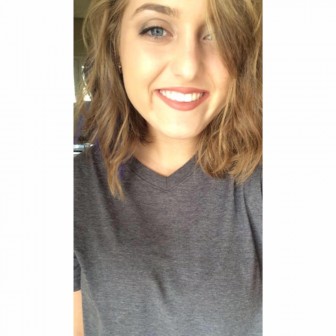 My name is Jaden Box and I am applying for the Youth Forward Scholarship.
Imagine being eight years old sitting at home starving because you haven't ate an actual meal in two days. Imagine being eight years old not being able to stay warm in the winter because of the holes in all of your clothes. Imagine being eight years old and being made fun of because your parents cannot afford soap, shampoo, or even toothbrushes. This is why I chose to volunteer in the area of poverty around my community.
I go to Blue Eye High School, which is a considered to most a poor high school. This is the exact reason I and some other people in our
community decided to try and help those in need. It all started my Sophomore year when I got accepted into National Honor Society. The two teachers that were in charge of NHS started this program called Backpacks. All members of NHS sign up to pack bags full of food, and hygiene products for all the less fortunate students, so they don't have to worry about what they're going to eat that weekend. We do this every week throughout the school year for over sixty kids throughout the school. This is what opened my eyes to all the poverty around me.
As a volunteer wanting to help my community even more, the most challenging part was coming up with an idea that will benefit many poverty stricken people in my community. My involvement in the Backpack program helped me come up with the idea to create an event before school starts where children and their families can come up and get their haircut and hygiene products for free before school starts. The turnout was outstanding, and we have decided to make this an every year event. Seeing how much people benefited from this event and all the smiles on the children's faces has brought me the most satisfaction from volunteering.
Volunteering has taught me many things that will help me in my future. Volunteering has helped teach me better time management, and the
importance of helping people. Looking towards my future; after I graduate I plan to go to Park University and get my bachelors in pre-law before transferring to UMKC to finish up my major in law to become a lawyer. I believe that volunteering is forward looking, because by starting to volunteer at such a young age it has prepared me in several areas that will be a big part of my career goals. It has showed me the change you can bring to people and even a whole community's attitude. I hope to improve my communities attitude as a whole and make it for the better. After my four years of high school
I can already see a difference being made, because of this I feel like no matter how many years have passed I will still be able to see the difference my volunteering has made.