Name: Shivani Patel
From: Nashville, Tennessee
Grade: 11
School: Mcgavock High School
Votes: 3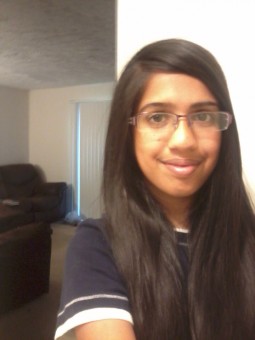 I help make a positive difference for my school and community by
offering my time to help others build experiences. Through my
community service, I have considered that one should volunteer from
the heart not for recognition.
I play a role at my temple as a lead for a children's spiritual
session. I teach 7th and 8th graders about our morals and values of
our religion. I find time at home to prepare for the presentations. I
engage the children by creating skits and games for concepts that are
in the presentation, so the concepts are understandable to them. I
mentor my children by giving them any advice I can to any problems
they may face. I conduct events for these children to help them learn
our morals and values of our religion while having a fun time. For
example, Kid's Diwali Celebration at my temple was where kids had
a fun time with carnival games such as bouncy houses, balloon darts,
and ring toss. They had obstacle course and scavenger hunt. I help
make scripts for skits for children to understand the meaning of our
festival, Diwali. The children also enjoyed having a gala dinner at
the end of the celebration with all the foods they liked. I have also
helped at a Ghost Recon Run at our school as a Medic Team member for
any students who participate in the run and get hurt. I wrapped
student's wrists, knees, and ankles when one experienced a sprain. I
apply bandages for any cuts that happened along the way. This gave me
an experience on what I would do during the medical field. The
donations contributed to this run went to the Vanderbilt Hospital and
the Organization of No Texting and Driving. I have helped to promote
Red Ribbon Week at my school by creating flyers and decorations
around the school to be drug free. During lunch, the volunteers
helped with booths by taking pictures with students holding signs to
be drug free and having them sign pledges to be drug free. We posted
these pledges and photos on a bulletin board to show the students the
promise they made, which also promoted other students to be drug free
as well. I volunteered in children's activities such as Fall
Festival, a Halloween Mansion, and Night of the Stars. In Fall
Festival, I ran game booths with children such as hayrides and
pumpkin patching. During the Halloween Mansion, children made
jack-o-lanterns and enjoyed the scary mansion. At Night of the Stars,
parents and their kids looked at nice artwork that children made and
hit pinatas that high school students help make. All these community
service was a fun experience for me to get to know the children.
By my service, I learned through these experiences and helped others
progress by teaching others important aspects.I will always offer my
time for others to help them experience joy. My motto is "in the
joy of others lies our own."