Name: Claire Jaravata
From: Carson, CA
Grade: 12
School: Carson High School
Votes: 0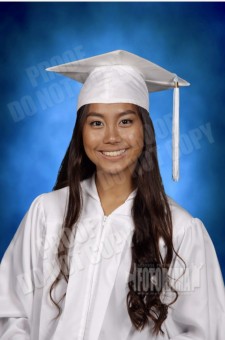 Giving
Back
Life is full of hardships and challenges which makes elderly people admirable because
they have persevered through those obstacles. They have experienced
what life has to teach and offer so therefore, these seniors should
be able to rest and let the community give back to them. Since
elderly people have gone through many challenges with their
lifespan, they have valuable life stories that will give us an
insight and definitely help us. So volunteering for the elderly
individual will not only benefit them, but will tremendously benefit
yourself. Some dependent adults are put in Nursing Homes which they
are assisted with their daily lives. I volunteered at Sunnyside here
in my hometown for about 3 months, since I volunteered this 2016 from
March through the month of June. I volunteered there for at least
twice a week for about 2 hours, starting at 2 p.m. and ending my
volunteer work at around 4p.m. I also chose to volunteer for
assisting the elderly because I have a wonderful Grandmother and she
has given me her words of wisdom that helped me at the times I needed
reassurance that I can go through the problem I was currently facing.
So I realized that I would love to be around seniors because I just
have a passion for listening to them talk about life lessons.
As a volunteer I had responsibilities for instance, I would sit in front of them,
which will have me face to face with them, and I would get a warm
towelette and gently wash their hands and after that I would put an
adequate amount of lotion. My other responsibilities was to get them
what they need from a simple glass of water to getting a blanket from
their room. My biggest challenge would be time. At some given
circumstances, I do not have time to volunteer since I am still a
high school student with school responsibilities too. As a volunteer
it brings me great satisfaction witnessing their faces light up every
time you ask them questions about their past life and try to engage
in a casual conversation because it does get lonely in a Nursing
Home. I have learned something important from my volunteer position
which was to love and show affection to my parents now because the
elderly people I interact with would be forgetful and show symptoms
of old age that is difficult to reassure them that they are loved so
I want my parents to feel my love before they have these old age
symptoms. I see my activities as forward looking by knowing that my
actions have helped the seniors and this will continue to benefit
them. Forward looking means expecting the result of an action. I want
to see children loving their parents more and more frequent visits.
My volunteer service would have a made a difference by giving me the
knowledge to love my parents even more.