Name: Ian Duncan
From: Corinth, Maine
Grade: 11
School: Central High School
Votes: 0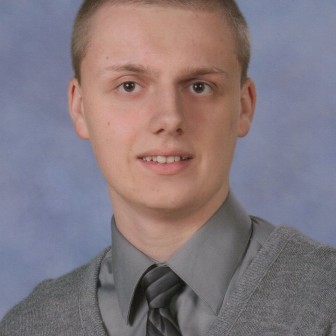 When I first filled out the application to be a volunteer at my local
Habitat for Humanity ReStore, I had no idea what I was in for. In
fact, I didn't even know if it was going to happen. I waited one week
after I submitted my application, and then two, with no response.
Finally, I e-mailed the director of the organization, and was told I
could start on June 14th – the first day of summer vacation. While I
was happy to have secured a volunteer position and excited to try
something new, I was also unsure. I had never really volunteered
before, and I wondered whether I could do the job – and help my
community.
While I could have opted to look for paid work, I decided instead to look
for volunteer opportunities so I could give back to my community
while learning new and valuable skills at the same time. I discovered
the ReStore through some research online. It operates as a thrift
store, selling an inventory consisting solely of donated items
ranging from nails to sofas to refrigerators. The proceeds from
selling these items at discount cost go toward funding Habitat for
Humanity's main mission of constructing houses for needy families. I
chose to volunteer at the ReStore not only because I believed in
Habitat's mission, but also because working in a store would be a
great learning experience for me. As a shy person who doesn't like
talking to new people by nature, working in a store would force me to
open up, as I would have to talk with and assist customers.
That wouldn't be the only thing I ended up learning during my time
volunteering at the ReStore. While working 30 hours per week for most
of the summer, I did many different jobs. Most of my time was spent
as being the assistant for Tom, the ReStore truck driver, where I
helped him pick up donations and deliver purchases such as appliances
and furniture. When I was not on the road with Tom, I was back at the
store doing various odd jobs, including cleaning, placing items on
the floor, putting together donated items, and running the register.
Throughoutmy time volunteering for the ReStore I learned more than new skills,
however. I learned how I could truly have a positive impact on other
people's lives. I will never forget the faces of those who came in
and bought our discounted items, not simply because they wanted to
save a few dollars, but because they couldn't afford to spend those
few extra dollars, and their gratitude for the services that the
store and I provided. My volunteer service also helped further
Habitat for Humanity's mission of changing lives forever through
building and repairing homes for needy families. And although my time
volunteering at the ReStore is over for now, I look forward to
volunteering there, or at a similar organization, in the future.