Name: Alisa Nakazawa
From: Henderson, Nevada
Grade: High School Junior
School: Green Valley High School
Votes: 0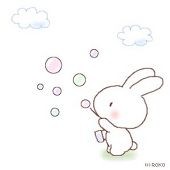 Giving Back Through Community Service
Since my sophomore year in high school, I started volunteering at a Japanese School I graduated from. This Japanese School was every Saturday, and taught the students not only how to read, write, and speak Japanese, but also study the Math and English material that is done in schools in Japan. This school gave me an opportunity to be fluent in Japanese, and gave me a dream to live in Japan one day. I appreciate this school very much, and I decided to show my appreciation by volunteering at the school every week.
              I volunteer every week for four hours. My task is to grade home works and quizzes for teachers, and sometimes make copies when they need them. One of my main tasks is helping out in the preschool section of the school. There are about fifty children attending the preschool, and there are only four teachers. I help trying to get the children to sit in their seats, or help them when they are doing arts and crafts.
              My biggest challenge as being a volunteer at this school was getting used to taking care of kids. Before I started to volunteer, I had no experience of baby-sitting, or I did not remember how my mother took care of my little sister when she was three, four years old. I had trouble having them listen to me, and trying to get them to know me. Right now, I have done this volunteer for 2 years, and I am now very used to dealing with little children. What gives me the most satisfaction is when the children draw me when they are doing arts and crafts, or hug me when it is the end of the day. This volunteer had taught me that hard work definitely pays off.
                I feel that this volunteer is preparing me for when I live in Japan. In Japanese, there is a format of Japanese that is for when people speaks to older people. I can get a lot of practice of that through this volunteer. To me, "forward looking" means that I am headed
toward my dreams, and I am making effort toward my dreams.
                I think my volunteer work is making a difference. I am making an impact on the children's lives, and hopefully is becoming a good role model to them. At the school, I get to suggest what to do for arts and crafts, and what we should do for the children's birthday
parties or Christmas Parties. I am making a difference to my school, and I will continue to do this so I can give back what the school
gave to me.