Name: Ife Otukoya
From: Greenbelt, MD
Grade: High School Senior
School: Eleanor Roosevelt High School
Votes: 16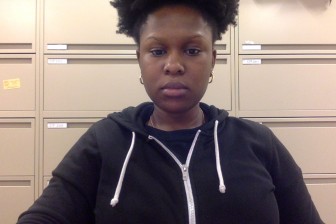 Giving back to those who have sacrificed
By Ife Otukoya
Volunteering is a passion that my family has instilled within me. My parents have always stressed the importance of getting involved and giving back, calling it good karma. Thus I have always sought out volunteer opportunities in my
community. Over the past three years, I have been volunteering at my local VA Medical Center. I believe that there is no greater honor and sacrifice than to serve one's country, so when wounded veterans return home, I believe it is this country's obligation to help them in anyway they need. The fact that I can do such a small thing to make them happier is fulfilling,
which is why I keep going back every summer.
Over the summer, I dedicate about 40 hours per week to the Medical Center and its' patients. I volunteer in the anesthesiology department. Some of my responsibilities include making sure patients woke up after surgery, transferring patients to post-operations, and talking to the veterans in post-op. Being that I worked with veterans, some of them had conditions and diseases that made them understandably aggressive at times, so I would have to try and calm them down or get one of my supervisors to calm them. Sometimes it would be a little scary because they would try and hurt me or even hurt themselves, so it was tremendous adjustment for me.
      One of the most satisfying things was being able to make people who have witnessed and maybe even participated in this world's most brutal things laugh at my corny jokes. I also enjoyed the fact that I was able to create relationships with some of the veterans I would interact with. Heroes are beings that sacrifice their own well-being in order to protect masses of people from foreign and domestic dangers. Through all of my years volunteering at the VA, one thing I realized is that veterans are truly real-life heroes. Working in the anesthesiology department was a great opportunity for me because I aspire to become a naval anesthesiologist. Getting to see all that an anesthesiologist does in real time is something that has
been extremely beneficial to me.

       Looking forward, I hope that my time with the vets will initiate a positive impact on them, because I know that coming back home and readjusting is not as easy as many people think, especially the vets that have to adjust to life long injury. To me, "looking forward" means to think to the future in order to try and imagine what an outcome will be as a result of one's past or present actions. I seek to change the perception of vets in the public eye. Many people think that vets have too many issues, but it is not about dealing with problems that the veterans may have, but being enlightened about what it truly means to be selfless.
I think my volunteer activities will have made very subtle differences to the lives of the veterans, which is why I love coming back. It is my passion to help people and I think that is exactly what I am doing.