Name: Haley Engle
From: Avondale, Arizona
Grade: College Sophomore
School: Glendale Community College
Votes: 0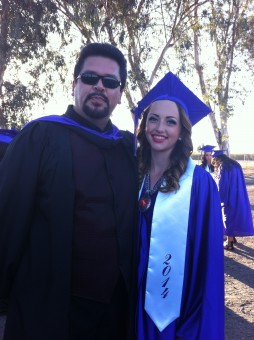 Giving
Back to Those Who Have Given to Me
There are many things that we commit our time to throughout our lives. Things that we believe are important for ourselves, our families, our futures, etc. But how many of those things are of a truly noble cause? How many of those are not for the benefit of ourselves, but for the benefit of those around us? I have both seen and experienced firsthand the successes of volunteering in my own life as well as others, and that is why I choose to be committed to volunteerism.
            If it weren't for the selfless acts of others through volunteerism I have no idea where I would be today. You see, growing up with a single mother was never easy and for a majority of that time we were dirt poor. Yet there came a time that I never saw coming as I had
just began my senior year in high school. It seemed I was finally breaking my way out of my "situation" through hard work when it
happened. Homelessness; my mother and I had nowhere to go and no family to turn to. We heard of a church not too far in the town that
we lived, where you they would house and feed you overnight. For a while that church became my home and its other inhabitants my family. But if it weren't for those members of that church, who spent their free time giving to others, I never would have known what a
difference volunteering could make.
           Flash forward a year or two and things had changed drastically. I went from living in a small California town with no direction in my life, to living in Phoenix and working nights in the busiest ER in the state. Here is where my passion for volunteering grew tremendously. Every night I would see slews of different people walk through those doors, but the ones I was most touched by were the ones that I could see a bit of me in. A bit of my past which by some amazing grace I was able to overcome. It is because of them that I continue to go to work every night.
           Because of these experiences I choose to spend my free time volunteering with my church. From teaching Sunday school classes, to handing out waters in our community on hot summer days, and gathering to feed families in need around the holidays. I choose to spend time teaching the younger generation what it means to give selflessly, and to find unexplainable joys from it.
           I will spend the rest of my life dedicating my time to others, because so many others have given their time to me. I hope that one day I may touch the life of another the way that those who've crossed my path have touched mine. For me volunteering isn't a choice, but a lifestyle.