Name: Jessica Lumry
From: Edmond, OK
Grade: 12th
School: University of Oklahoma
Votes: 0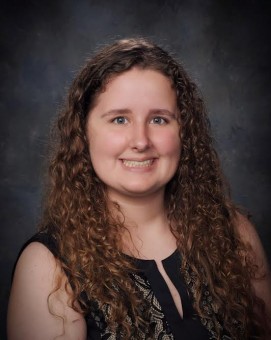 I chose to volunteer at a hospital in their Teen Volunteer program. I
chose to volunteer at the hospital because I wanted to help those
around me in my community. Also, I chose to volunteer at the hospital
to get in insight into what the medical field was like, since I used
to think that I wanted to be a doctor. However, now I see that I can
do as much good in Biomedical Engineering.
Additionally, I chose to volunteer at a community clinic in order to help out both
my community and my current church.
Furthermore, in middle school I volunteered at the library I loved in order to
help out the staff and promote reading to other students like me.
I volunteered anywhere from 12-40 hours per week during the summer with
OU Medical Center. Plus, I volunteer extra hours around Christmas
time. Additionally, I volunteered 3-6 hours per week over the summer
at Crossings Community Clinic. Moreover, I volunteered 6-12 hours per
week during the school year with the Choctaw Library. Moreover, I
have volunteered miscellaneous hours during the school year, from
volunteering as a Core Values Judge, Project Judge, and Referee for
F.I.R.S.T. Lego League to helping with concessions at my high school.

As a volunteer at OU Medical Center in Downtown OKC, I helped with
information desks, went patient rounding, helped out in departments,
delivered patient mail, sold popcorn and cookies (for fundraising to
purchase patient gifts/wheelchairs), handed out free
coffee/tea/cocoa, assembled and passed out new patient gifts.
Additionally, I have used a software program called MediTech to
verify if a patient is in the hospital, and where the patient is
located (room, surgery, etc.). Also, I helped assemble "goodie
bags" for all of the hospital departments, and worked as Santa's
helper on the eve of Christmas passing out patient Christmas
presents.
As a volunteer at OU Medical Center Edmond, I helped with information
desks, helped dismiss patients, delivered new patient gifts, and
picked up and delivered paperwork and labs.
As a volunteer at Crossings Community Clinic, I filled out and added
papers to patient files. I refilled patient files and added lab
results/prescription orders to files and put them in the file holders
where they belong. Additionally, I called patients to remind them
about their appointments (and recorded the responses in the computer)
and to tell them that their patient records are ready. Plus, I took
messages from voicemails and wrote them down. Moreover, I added
information into patient files. Furthermore, I checked in patients in
the computer and I took their files back to the nurse's station.
As a volunteer for the library, I cleaned board books, helped put up
books, helped cut out/create crafts for library programs, helped set
up and clean up for library programs, helped run the summer reading
program (record kids' reading/hand out prizes), helped get books
ready for the booksale, and worked as a cashier for the booksale.
One of my biggest challenges as a volunteer was trying to help somebody
who did not believe that I knew what I was talking about. There are
many hospitals close together in Downtown Oklahoma City, and
sometimes someone would go into OU Medical Center's Presbyterian
Building instead of the Office Building, and vice versa. Whenever you
have to tell someone that they are in the wrong building, they often
do not want to believe you, which is always quite awkward.

The most satisfying thing as a volunteer is whenever I am told that I
have brighten the life(s) of a patient or their family member(s). It
is really nice to know that your help is benefiting people and that
you are doing a good job in the role that you are fulfilling.
These volunteer positions have helped me to develop better people skills.
Also, the hospital and clinic volunteer positions have helped me to
learn more about the inner workings of the hospital and clinic;
exposed me to a multitude of interesting medical equipment; and how
that amazing medical equipment works.
I believe that my interest and career goals fit in perfect alignment
with my volunteer focuses.  My ultimate goal has always been to
enhance the enjoyment and lives of others, and I can see no better
way for me to spend my future than as a Biomedical Engineer enriching
the lives of everyone I can with the most effective, least invasive,
readily available, and commonly affordable medical equipment for
the average individual.
I see my activities as very forward looking as a volunteer. In all my
different positions, I have had many amazing opportunities to see a
wide sampling of society as a whole. I feel like seeing, hearing,
and helping so many people with a wide variety of health issues
places me in a much better position to brainstorm innovative ways to
enrich the lives of others with an enhanced quality of health by
providing more effective medical equipment as a Biomedical Engineer
that are less intrusive than current models. My experiences both
working in a library setting as well as working in various different
positions in health care have all given me opportunities to see how
individuals' lives are affected by their health problems and
concerns, and these opportunities in turn have helped me acquire
glimpses into the progression of health care.
Forward looking to me means transcending the future of medicine through
cutting-edge medical equipment that enhances the quality not just
quantity of life for all individuals no matter their demographic.
I seek to foster opportunities for change in medical devices and
equipment in the world around me to help others with their health
care needs. My volunteering activities have given me ideas on where
to start with improvements needed with medical equipment and devices,
but as I go through many more future volunteering experiences while
studying in college all these experiences with only help me be a more
thoughtful and productive Biomedical Engineer.
I want to change the availability, affordability, and opportunity for
everyone from every demographic spectrum to enjoy a more enriched
quality, not just quantity of life with the least invasive medical
devices as possible. For example, CPAP mask make it impossible for an
individual to sleep as comfortably as a health individual and this
intrusiveness of this equipment needs to change. There are many more
examples of the cumbersomeness of devices that could be mentioned.
However, no matter the area of need in medicine there is always room
advancement.
I am certain that not only in ten, twenty, or even thirty years, but in
as few as five years that the opportunities available for Biomedical
Engineers to make a difference in medicine is enormous. Thus, my
volunteering activities will have left an undeniable footprint into a
better world for individuals facing health issues such as Diabetes,
Sleep Apnea, Congestive Heart Disease, and Prosthetics to name just a
few areas I hope to help improve the quality of life for individuals
with these health concerns.