Name: Victoria M. Sparks
From: Greensboro, NC
Grade: 11th
School: Greensboro College Middle College
Votes: 0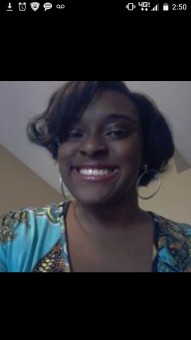 I have created youth art programs in lower-income communities where
youth have limited exposure to the arts. One of my most successful
programs is the Arise & Shine Dance Initiative, a dance project
for elementary school girls in grades K-5 in Guilford County (NC). I
want these girls to be empowered mentally, spiritually and physically to live a healthy lifestyle
while having the opportunity to learn the art of dance. This
initiative developed because of my desire to pursue my Girl Scout
Gold Award Project in Fall, 2016. I created this project because of
my passion for dance and I believed that this project could have a
profound impact reducing childhood obesity.
I have volunteered between fifteen and twenty hours per week for over
eighteen months. My responsibilities have included organizing dance
camps and events, and creating a working sustainability plan. I am
also responsible for creating a healthy living agenda and teaching
the dance techniques. My biggest volunteer challenge as a volunteer
has been overcoming the doubt and obstacles created by others who
doubted my ability to create a successful dance program. The most
satisfying thing is being able to see the joy on the girls faces
while they are dancing and after they have learned various
techniques. I have learned that no matter what people think, never
give up on your dreams and take that leap of faith.

            My passion is dance, so my volunteer focus is very passionate, personal
and fun. To me, forward looking means looking at your future and
making plans to successfully achieve your goals. My volunteer
activities in the future, specifically Arise & Shine, will grow
and expand to a national program in throughout the United States.
After thirty plus years, The Arise & Shine Dance Initiative would
have made a difference because girls who love to dance would be
training with professional dance schools such as Dance Theatre at
Harlem, Alvin Ailey School of the Arts, etc. These girls would be
living a healthy lifestyle and pursuing their dreams. The Arise &
Shine Dance Initiative fosters a healthy balanced lifestyle while
having the opportunity to experience the arts.