Name: Page reynolds
From: Keystone Heights, Florida
Grade: 12
School: Keystone Heights High School jr/sr
Votes: 0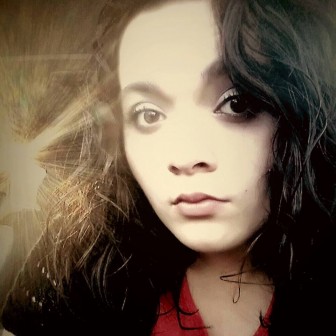 Giving
is receiving a gift
By: Page Marie Reynolds
As a young lady that has grown up and seen what Jesus Christ can do to work in people's lives, and bring restoration to the broken it has impacted my very nature of who I am. Furthermore I give all credit to Jesus, because everything in me that is good is him and everything in me that is bad is just me .I'm just a tool.
Throughout my life giving not just "giving back", but giving just
because has been my target. And what I mean to say is that the whole idea of giving back sounds like a loan when it should be about the fact that we all go through rough times, make bad decisions, and simply dig ourselves into a hole. Through volunteerism we able bodies that were once in that same hole become the steps to a ladder to help them climb out.
In the summer of 2015 and 2016 I decided to go to Walterboro south Carolina and in 2016 Cherokee north Carolina. I severed over forty hours each time. Both trips lasted a week and they impacted me in a ways I thought it would never.
In Walterboro I worked with a crew to do construction on a house in order to put vinyl siding on and such. My main job was making sure everyone one stayed hydrated and cutting the vinyl with a table saw.
This time I saw the gratefulness people have and learned a lesson about self-pride and was taught God needed to bring me down a few levels. One of the house owners a man was so grateful and helped us whenever he could; also his mom an older woman was so grateful to have her house going from dirty and rotting wood to bright white vinyl. The youth and leaders I worked with were simply astonishing and it was more a gift for me than me giving .
In 2016 I learned a different lesson. My team this year had to build on to a old deck and one of the hardest things was just digging a hole. The North Carolina dirt was hard and we were basically on a mountain overlooking many more .Despite the hard work the view was beautiful and my crew was hilarious . My job was to prepare a devotional an read from the Bible. It was one the hardest jobs I've ever taken on.  To wake up at 5:00 a.m. have to eat breakfast, pack a lunch, work all day, come back to the school, eat dinner, and just finally prepare a lesson with much prayer. One of the hardest things in my opinion is working so hard and trying my best to allow God to speak to me, but when I asked a question no one would answer and I had to except the awkwardness.  Later through that week the home owner refused to except our hard work and mind you it
was well done, to code, and concreted in . So we took it down and finally decided nothing we could do was going to please her. We did believe why she had been so quarrelsome, but long story short I learned not everyone has an attitude of gratitude but I can choose to not allow that to upset me.
With this, the biggest thing I've learned is volunteering isn't just giving to someone it is giving a gift to myself ,portraying a beautiful picture of humanity, and just investing in myself also in others. What brings the most satisfaction is the appreciation of those I've volunteering with.