Name: Allison Spangler
From: Muncie, Indiana
Grade: High School Senior
School: Ball State University
Votes: 0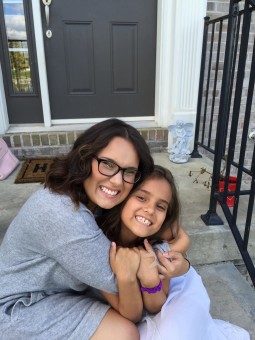 Throughout high
school and now into my college career, volunteering with children has
been a passion of mine. I am currently apart of my college's
chapter of College Mentor's for Kids. This organization brings
college mentors to elementary aged children to stress the importance
of higher education and help bring every "little buddy" to their
full potential. Every week I am able to meet with my little buddy and
create a bond that is everlasting.
My
responsibilities include creating a positive environment for my
little buddy so they feel comfortable enough to participate in
activities. I also am a transportation officer so I must make sure
every little buddy gets to campus and home safely. Having these
responsibilities and being able to watch my little buddy grow
throughout the program is one of the biggest rewards in life. I have
the power to make a difference in a child's life and influence them
to reach their full potential. This experience will stick with me for
a lifetime.
One of the
biggest challenges I have faced while volunteering is seeing that not
everyone is blessed with a supportive family life. Many of the kids I
have worked with come from broken homes or families that do not
stress the importance of education. Volunteering has given me the
opportunity to have an open mind and be thankful for the life I was
given.
My current major
is pre-medicine and psychology. My volunteer work lines up with my
career goals because I plan on working with people of all backgrounds
and helping them improve their lives. The activities I am involved
with are forward looking because it is never too late to be a role
model in someone's life. In my opinion, forward looking is
something that is innovative and progressing in the future. Mentoring
and helping the current youth will always be in demand and will never
go out of style. If I were to look back, I believe my efforts in
making a difference in youth's lives would make a difference. It
would not only make a difference on my life but on their lives as
well. They have someone to look up to and have an overall positive
influence on their lives and that is priceless. I plan to continue
giving the most to kids who need it the most.