Name: Chloe Amirrezvani
From: Murrieta, CA
Grade: senior
School: Vista Murrieta High School
Votes: 0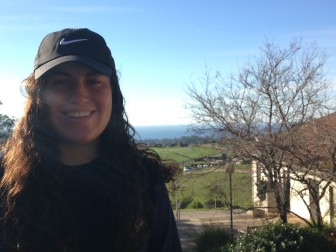 Giving
Without Receiving
I chose to volunteer at Loma Linda University Medical Center. I chose
to volunteer there because I wanted to help people. I think of how
grateful I am to live in a healthy body where I can get up and go for
a run, or go to the movies with some friends and realize that I am
very blessed to be living a life where I do not require daily medical
treatment and care. Sadly though, that is not the case for all
people. Many people spend months in hospitals surrounded only by the
inside of a four walled room. I wanted to give back and try and help
the people who are in these unfortunate situations. I volunteer for
eight hours a week at Loma Linda and my responsibilities as a
volunteer vary depending on the day. Sometimes I answer call lights
where I see what patients need. Other times I escort visitors around
the hospital to see their loved ones. Often, I just talk to patients
and try and brighten their day.
My biggest challenges as a volunteer have been seeing people go through
emotional pain from having a family member or friend in the hospital.
Seeing people distraught, angry, and sad is difficult for me to watch
because often times I feel helpless. However, the most satisfaction I
have felt from being a volunteer is when I make someone's day a
little better. Sometimes it could be the patient's and sometimes it
would be the visitors who are visiting patients. I always feel joy
when I volunteer because I always feel a positive impact is being
made on someone. My goal every time I volunteer at Loma Linda is to
make someone happy. I know patients aren't thrilled to be in a
hospital and for sure it is difficult for visitors to witness their
loved ones in pain. Although I wasn't curing cancer or doing
anything miraculous in my volunteer position; I gave many people
hope, and brightened their day when they faced scary times. My
volunteer position has taught me that small acts of kindness make
society a much better place. When I bring patients water and have
small conversations with them, a lot of the times they seem happier
than they were when I first walked in. If I know I made someone a
little less sad, then I am pleased with my day volunteering.
Volunteering at the hospital isn't in line with what I want to pursue in the
future for a career; however, my time there has demonstrated the
importance of giving back. Looking forward, I see my activities to
continue in some sort of volunteering position because it's
important to give back in society as it can make the world a nicer
place. If I were to come back in thirty years I definitely think my
volunteering has made a small difference in people's lives as I
have made people feel a little happier during distressing
situations.