Name: Samantha Lee
From: Westfield, MA
Grade: Senior
School: Westfield State University
Votes: 0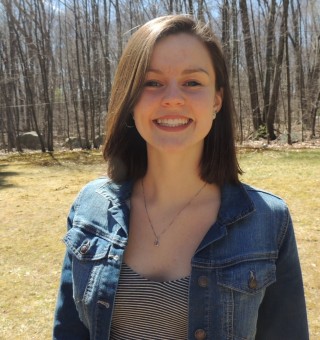 Samantha
Lee
11/6/2016
DmvEdu.org

Youth
Forwards Scholarship 2016
Application
Essay
'Hasta la proxima'-'see you soon'. A phrase repeated often in the Nicaraguan culture, and one that I carry with me daily after having traveled to this amazing nation. As a volunteer, I strive to serve my global community. Granada, Nicaragua, is a small city in the southern part of the warm, Central American nation. Over the past 4 years, I have traveled to Nicaragua three times to work with the organization Nueva Esperanza. Each visit to Nicaragua has brought a slightly different set of expectations as a volunteer, and for different amounts of time. Regardless of my role or time, the children I met in
Nicaragua have taught me the importance of grasping hold to positivity and love as motivating forces in building relationships.

My initial journey to Nicarauga was in January 2014 with a service learning program. In two weeks, we built a classroom and taught math and English lessons. Having been my first volunteer-abroad experience, I gained an incredible appreciation for our world's diversity. I admire the ease in which Nicaraguan culture moves, spending time and attention on celebration, relaxation, and positive living.
I took that simple phrase to heart, and two years later, I traveled back to Nicaragua. This time, I volunteered as a student leader on my second, two week, service learning course. Included in my leadership responsibilities was the creation of six hours of math and literacy lesson plans at four elementary learning levels. With this opportunity, I put my pedagogy to work, supplying students with hands-on math activities. Through play and collaboration, students addressed big ideas in math, such as patterns and basic computations. Their learning was authentic and constructive, providing an opportunity for students to build and reflect upon their own mathematical understandings.
As if being pulled by my heart strings, I returned to Nicaragua in July, 2016. I traveled alone for one month to volunteer as an English teacher. I was challenged during this month to apply my teaching experience to plan and implement English lessons for eight different student groups. Speaking entirely in Spanish, I became a quick learner, accessing all my prior knowledge of the language to develop a way to effectively communicate. More than ever before, I felt as if I was a part of the Granada community. As a teacher, I served their community of students; and in return, the people of Granada welcomed myself and other volunteers into their community, supporting and growing our relationships with students, other volunteers, and local employees.
I identify as a volunteer; as an educator; and as a member of the community of Granada, Nicaragua, where there is never an 'adios', but rather a constant 'see you later'. Volunteer work has taught me the value of being an active citizen in my global community. The students of Granada are forever parts of my heart, and will carry my urge to volunteer around the world, as I grow my global community involvement. And, of course, I will see them again soon.