Name: Taylor Mackenzie Hand
From: Wildwood, Missouri
Grade: junior
School: Lafayette HIgh School
Votes: 0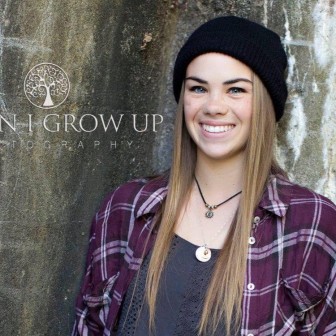 Throughout the years I've volunteered in multiple different ways, but my favorite has been when it has related to hospitals or special needs kids. My older sister is severely disabled and has been hospitalized too many times to count, so being able to help children and families in similar situations is very rewarding to me. I try my hardest to put in a couple of hours per month helping out, even though some months I give more hours volunteering than normal, and others I don't. As a
volunteer I have been responsible for playing games with special needs kids, teens, and adults. Also for dancing with them, helping put together snacks, and playing sport like games with them. I've also helped make get well cards and package get well bags for children in hospitals, with the hope that something in the bag will bring a smile to a kid.
The biggest challenge is by far with the special needs kids and adults. Sometimes they are hard to understand due to their ability and don't communicate at all. That tends to make it hard on volunteers because we want to make sure they are having fun and it's hard to figure out what will make it more fun for them. When you see the big smile on that kids face or hear that adults laugh, you know that you have made it fun for them, and that you have succeeded at your job. That's the biggest satisfaction because you know you have made that day for them. Whether that kid has a mental, physical, or language barrier you know you have managed to overcome it and make that kid feel like a normal kid and have fun. They get to just have fun being them, and that's amazing.
Overall, I've learned that no matter how small the act, you are still managing to make a difference to someone, and to them it may mean the world. In the future I'm planning to become a nurse, which lines up because as a volunteer and as a nurse you are caring for the kid above anything. To me forward looking is moving towards the future progressively. By coming up with more ideas to give the kids a good time and to make them happy you are not only being innovative but you're being progressive as well, and instead of being stuck in one spot you're changing the world one day at a time. You're even
changing the world one person at a time. That's really what matters. Making everything okay for each and every person means that you have to start with a single person. So yes, in ten years I will have made a difference, because I may not have helped the whole world but I've made a difference to not only sick or disabled kids, but I have made a difference to their families that I know will stick with them, as it has with me and my family.