Name: Olivia Mosley
From: Albany, Georgia
Grade: College Freshman
School: Albany State University
Votes: 0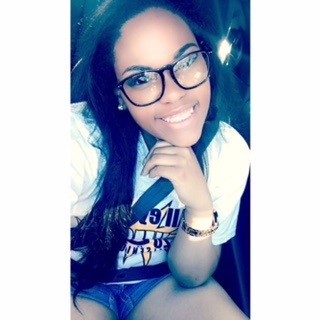 Olivia
Mosley
Youth
Forward scholarship essay 2016
"Helping
Hand"
You never know what a person may be going through until they tell you, even then you may not understand until you actually experience it yourself. A lot of people in the world including children, struggle every day and it goes unnoticed the question here is what you are going to do about it. You can donate to the less fortunate or help out in any way you think may benefit them. One of the most effective ways is volunteering weather it's at Dog shelter, elderly home or a day care our help that we offer to these places effects a lot of people in positive ways.
Before I went off to college, during my years in high school I volunteered at a Homeless Shelter Specifically for women with kids. Now there are plenty of places I could've volunteered but I felt connected here because I experienced the struggle these families were going through. As a pre-teen growing up my life wasn't the life kids' dream of with everything they wanted, getting the new shoes or the pretty Barbie dolls and cute clothes for Christmas. I had to wear the same shoes and clothes to school I had worn the year before If I was lucky enough my grandmother would buy me school supplies, I remember going to a church to get a book bag with school supplies in it because we couldn't afford it that day I was so thankful for the people that spent their own money for kids like me to be able to have these things. Some nights I would go to sleep hungry some nights and couldn't wait to go to school in the morning to eat breakfast.
I knew that when this period in my life was over I would help others in the same struggle I was in because I would want kids knowing there is somebody willing to help them. This shelter I volunteered at usually had about 10 single parents living there with their kids all different ages from infants to teens. I would go there in the evening after school usually 3 or 4 times a week for about 3 to 4 hours to help the kids out with their homework, and talk about their day at school while their parents did laundry or prepared dinner for them. On the weekends sometimes the parents would ask me to watch their kids while they went to work, I didn't mind because I love kids and helping out in any way possible. I would clean up the "meeting
room" when we got finished and take the kids back to their parents.

Out of all the hours I spent volunteering here I learned that kids want a person in their life they know cares about them and is willing to help them. The biggest challenge I faced was seeing the faces of the kids as I was leaving turn from smiles to frowns. I loved hearing them ask "Will you be back tomorrow?"