Name: Jasmine Lascano
From: Sacramento, California
Grade: 11
School: Del Campo High
Votes: 0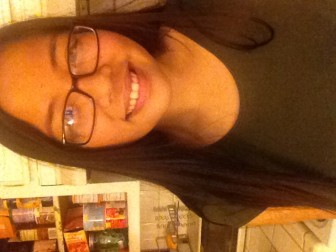 Helping
Hand
I started doing volunteer work as a math tutor. At first I only did it
one, because my teachers told me I would be a great help to others
who need help, and because I needed to do my community service hours.

At first I was not good at it. I started with just elementary students
in my former teachers' classes doing about two hours a week. I
would just help them do their assignments for each day. My students
were able to get their work done but their grades weren't changing. I
was doing it just do it.
After awhile I started to tutor students in high school. Because I
started with a close friend, I thought it would be easier. Instead, I
realized I have to actually help them with more than just their
homework. Their grades mattered more and they didn't want to fail
their classes. My students and I now work on anything we could do. We
do practice test, review notes, and online lesson plans to help them
get a better understanding. I also helped them stay organized and
manage everything as well as plan on how they will raise their grade.
I helped them stay on track and not fall behind in class. I help them
in future material to help them be prepared and have a better
understanding when they are in class. I felt like they were relying
on me to help them and I didn't want to worsen their grades.

In a short period of time my students grades started to improved.
They learned not only how to raise their grade but to maintain it.
Overtime they didn't need me as a tutor anymore but that was okay
because I felt accomplished to be able to help them out and improve
their math skills. For every test they aced it felt like we were
accomplishing a lot and progressing from where we started. It made me
feel good and proud of myself for being able to help them. I was able
to make it easier for them and do good in a subject I really enjoy.