Name: Brian Gong
From: Henderson, Nevada
Grade: Sophmore
School: Coronado High School
Votes: 0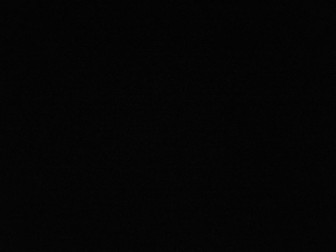 Whenever I shop at Goodwill, I notice students my age sweeping the floor,
sorting merchandise, and helping customers. Being impressed by their
work, I think to myself, "These are the students who help out my
community! I should be like them!" Despite the fact that I suffer
from Autism, I became proactive, and began volunteering, hoping to be
like those students. I started by participating in Grant a Gift
Autism Foundation's Teenworks program, which assisted me in
obtaining a volunteering position at Goodwill. Working there was a
great way to interact with my community, prepare for the work force,
and learn life skills.
At Goodwill, I worked two hours weekly, checking each and every shelf to
pull old items and put in new stocks, along with helping customers
find merchandise. I then transitioned into Discovery Children's
Museum for one year working four hours weekly to prepare supplies,
keep areas organized, and most importantly, assist children in
activities to enhance their experience. Now, I am back at Goodwill,
working four hours weekly to disassemble donated computers and sort
components to reuse or recycle. Due to my autism, I must follow extra
steps like asking questions and paying close attention to details to
thoroughly complete tasks. This is difficult as it requires extra
time and effort, but I do this because I want to succeed. For
example, at the museum, I witnessed a young visitor who fell. I
immediately alerted staff, assisted the child, and even brought first
aid tools. Even in emergencies, I can stay focused despite
distractions.
Over my volunteering period, I continue to gain work skills and
self-confidence. This allows me to work more efficiently, getting
more tasks done. With my assistance, museum staff arrange special
events like Harry Potter day to attract more patrons. Also, visitors
enjoy building inventions and creating artwork with my assistance. At
Goodwill, I do the tedious disassembling task so staff can focus on
building and selling refurbished computers to increase sales. Also,
since customers enjoy exceptional shopping experiences, they return.
Therefore, sales increase with more revenue to help fund job training
programs.
My volunteering not only benefits others, but has also given me a great
opportunity to become independent. I also learned to politely
converse while representing myself in a positive way. Despite my
disability, I feel that I can overcome any obstacle to succeed. My
main challenge was adjusting to the new environment and routine. It
felt stressful at first, but now I enjoy volunteering. The best part
is interacting, making new friends, and especially having memorable
days. For example, one day at Goodwill, I spent two hard-working
hours assisting staff to build a refurbished Windows 10-operating
computer. That day we sold it to a customer who was thankful for his
first computer! Now that I know more about how computers operate, I
see myself easily choosing a career in the computers field. In ten
years, I hope my volunteering will significantly benefit my
community, allowing everyone to have jobs.