Name: Courtney Clair Richardson
From: Maryville, Tennessee
Grade: Sophomore
School: Maryville High School
Votes: 0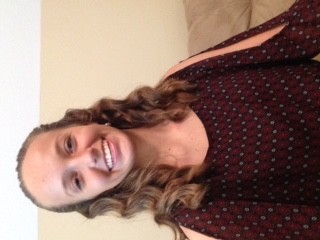 Every summer I volunteer to go on a mission trip for a week to help people who are in need of repairs on their homes. On the first mission trip I went on, my responsibilities were to help build a wheelchair ramp for an elderly woman who could not get around very well. My youth group and I helped plant flowers, laid down mulch, and replaced the wood around her flower beds. On the second mission trip I went on, a group of girls and I cleaned out trailers, so they could be turned into classrooms for elementary school aged kids. The third mission trip I went on, we packaged over five thousand pounds of sweet potatoes that were distributed through the low country food bank.
My biggest challenge as a volunteer was when we had one week to complete cleaning out two trailers that were filled wall to wall with clothes and other personal belongings the previous owners had left behind. The most rewarding experience about being a volunteer was to see how appreciative the elderly lady was that we were making her life more functional. From volunteering at these three different worksites, I have learned that not everything is going to be easy, and sometimes I have to get out of my comfort zone to truly enjoy what I'm doing.
           One day, I would like to have a career in Real Estate, Marketing, or Accounting. To me, "forward looking" means planning for my future. From these mission trips I have learned that one day I would like to work with people. The mission trips that I have been on have helped me be able to work on communication skills and how to deal with different types of people. I would like to see more people in the world helping each other and not degrading one another. If people started to be more supportive of each other, then there would not be as many depressed and unhappy people in the world.
            I believe that the mission trips I have been on will impact those people for the rest of their lives. The trailers that I cleaned out,
so kids will have a classroom to learn in will forever be there. Those kids may never have been able to receive an education. The
elderly lady whom we built the wheelchair ramp for will now be able to move around easier. When we packaged over five thousand pounds of sweet potatoes for less fortunate families, we helped them to be able to put food on the table which will have a lasting impact on their lives.