Name: Dayonna A Guinta
From: Syracuse, New York
Grade: 11
School: Westhill Senior High School
Votes: 36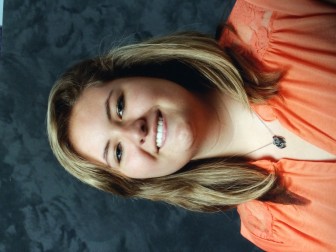 From a young age, I was taught that helping others in need was part of our day-to-day lives. My parents taught me that giving back to others was something that was a privilege and an honor. Also for me, going to church was a normal part of my life. Church made us feel so much better for the week to come, even at a young age. I remember going to children's church and learning about God's way. One of the things we did at church was to volunteer at the Samaritan Center. The Samaritan Center serves the hungry and those in need in order to promote their welfare dignity and self-sufficiency. I felt as though I was helping the world become a better place; one spoonful at a time.
We would serve at the Center one Sunday a month. I truly looked forward to these days. I loved seeing the smiles on the faces of those we served. Knowing we may be the only good meal they get for the week. I often wondered how some of us could be so fortunate in life and not worry about our next meal, yet many people in the world have to worry day-to-day. At
that young age, I knew I wanted to continuing helping people and making a difference in the world.
Often at restaurants, when I see older people, all alone, I ask my parents if we could pay the bill for them. I never liked seeing people eating alone. Most recently, at breakfast, I saw an elderly vet. He looked so old, worn and tattered. I asked the waitress if I could have his check and paid for it. When I went over to him and told him that his meal was free, he grabbed my hand and said "no, you didn't need to do that" all with a tear in his eye. My heart melted. That is how giving makes one feel.
It may have started at a young age, serving at the Samaritan Center, but it doesn't end there. I will continue to serve and to do good in the world, even with the littlest of good deeds, again, one spoonful at a time.
That is why I am choosing Radiation Therapy as my major. To continue to help those in need. To hold the hand of those in need, wondering what they next day will be like, so familiar to the hungry coming in and wondering when their next meal will be served.