Name: Savino Citriniti
From: New Paltz, New York
Grade: College Freshman
School: SUNY New Paltz
Votes: 0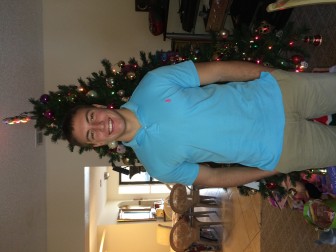 Savino
Citriniti
Hitting
A Home Run
Ever since I was three I loved the game of baseball. There was just
something about hitting a ball with a bat that I just loved. I have
played competitively since I was five and still playing at the
collegian level. I first started out playing little league in my
hometown which is Middletown, New York. This is where I began to
learn the fundamentals of the game meanwhile having a great time
playing the game that I love with my friends. Once seventh grade hit
I tried out for the school team and made it every year all the way
through my senior year in high school. The game has taught me many
things such as how to work together with a team, be very humble, and
a major one, giving back to the community. I first started out
volunteering as an umpire at my little league when I was 14 years
old. I figured it would be a fun experience because I'll be around
the game that I love. I would say I was volunteering about 4-6 hours
a week which come to about 2-3 games a week during baseball season.

Then my dad, who is also very passionate about the game, decided he was
going to start up a travel team with my youngest brother on it. He
was looking for assistant coaches so I decided I would help him, but
I could only do so during the winter because my season is the same
time as his. He had practices three days a week in the winter and I
would come and help the team. I would show the kids how to properly
field and hit the ball. I got a sense of pride and satisfaction from
this because I know that I am doing something extremely incredible,
teaching younger kids the game of baseball. They could be on the
streets or getting into trouble, but instead they are bettering
themselves and having fun while doing it. To this day, I still help
with the team every time I come home from college. I would say the
biggest challenged I faced was not being able to make it to most of
their games because I also had my games to play in. Nobody can
understand the bond that we all built together practicing through the
winter and teaching each other new things about the game and life. We
all became like a family because I have watched these kids since they
were ten years old until now grow into tremendous and incredible
young men. In the future after I graduate college I hope to start my
own league free of charge and teach the younger generations soon to
come America's past time.