Name: Xinjie Xia
From: Vienna, VA
Grade: 11
School: Oakton High School
Votes: 648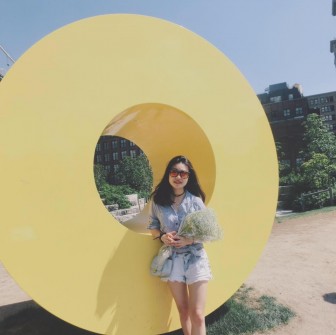 My name is Xinjie Xia, and I am currently a senior at Oakton High School. I have serviced as a teacher assistance at Hope Chinese School in Annandale during my freshmen year and my sophomore year. I found this opportunity while I wa registering for my brother's Chinese class. I thought of giving it a try, so I contacted the sponsor Mingjie Wang. At first I was just a simple teacher assistance for a fifth grade class. I do homework checks on the students, keep the class in order, and clean up after students leave. Until one day, the teacher didn't show up and the parents were all mad. Even though the office was contacting Mr. Zhu but they couldn't reach him so they didn't know what to do. I stood up in front of the classroom and start writing the lesson on the board including vocabularies and example sentences for the grammar check. I was sure of my ability, and I knew I could handle this. Usually the Chinese parents complain about teacher assistants because we are not real teachers so we couldn't teach. But what I have done really made an impression and surprise on them. So, the second year I became the captain of all the T.As. Now, my job is making sure all T.As show up and arrange rooms for them two weeks ahead so they know where to go. I also have made a sign-in sheet and required all the T.As to sign-in in the cafeteria before or after they attend the class. Sometimes I would be responsible for donation or community service programs that adult parents wanted the school to participate in. I also made an end of the year party for the T.As to appreciate the hard works they have done. It was a really successful year. I had received my certification of 70 hours of services at the school.
The most satisfaction that volunteering provided with was the feeling of helping others made me happy. I have practiced many different leadership positions and gained more life experiences through helping the community and activities that this program can provide me with. I will not let go of any changes, at least I will try to hold onto the chances that are being provided to me. I want the future world to be fill of volunteers that can use their abilities to help others that are struggling in life. Rather physically or emotionally. If time would go back, I just wished that I had volunteered more because it's a good thing to do.
No matter what activities that I participate in, whether for community or myself; I will always get something out of it. Frederick Douglass once said, "If there is no struggle, there is no progress." I always remind of myself of this quote whenever I need encouragement.