Name: Hannah Marie Broadwell
From: Orlando, Florida
Grade: 12th
School: Lake Nona High School
Votes: 0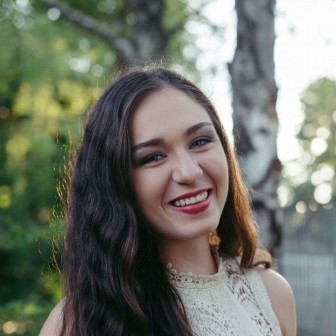 My jittery hand turns the rusty knob ever so slightly. I stop; my heart is pounding. Nervous to witness what is beyond the threshold, a friend's encouraging touch nudges me to open the hospice door. We have been asked to spend the day with patients in an AIDS ward in
South Africa. My knees feel weak as I scan the room. Beds lined up with spaces between only big enough for a nurse to shimmy in and out for medical checks. The blankets are torn and tattered, stained and discolored. My eyes connect with many patients surrounding me. Women of all ages lay defeated, stricken by poverty and disease with a sense of hopelessness on their faces. My feet slowly shuffle across the dated, rickety floorboards as I try to comprehend the reality around me. I see open wounds being tended to. I walk past women crying or screaming from pain in a language I cannot understand. I notice a young girl quietly sitting in her bed weaving a yarn
bracelet. She has dark chocolate skin, full lips and speaks English with a thick Zulu accent. Her name is Thabisa, an 18 year old mother left paralyzed from the hips down as a result of a recent car accident. Her broken body is fighting for life while being ravaged by
AIDS. She lights up as conversation quickly shifts from the somber topic of her illness to her future goals and aspirations. Her gaze is dreamlike as she explains the hope of walking, being free of her hospital bed. My heart breaks inwardly, as I know few people ever
make it out of this hospital alive.
Thabisa made a powerful impact on my life, helping me see how privileged I am even if I rarely recognize it. Even though I have served in missions in countries around the globe, her story has been forever etched upon my heart. Traveling and living in many different places has enabled me to get a glimpse of the great diversity of people on this planet.
Transition has been a consistent theme in my life, showing me that change, while intimidating at first, is essential for personal growth. Each adjustment to a new culture has helped prepare me for potential challenges life could bring. Community service has helped me hear the stories of those without a voice, giving me a passion to see the world differently. I am thankful for these unique experiences because they transformed my character, making me a more loving and compassionate person than I was before. I may never get to speak with Thabisa again, but I pray that she is running and laughing, free of the chains that held her down.
.